American Horror Story Cult Filming Location
Bet You Missed This Easter Egg in the American Horror Story: Cult Trailer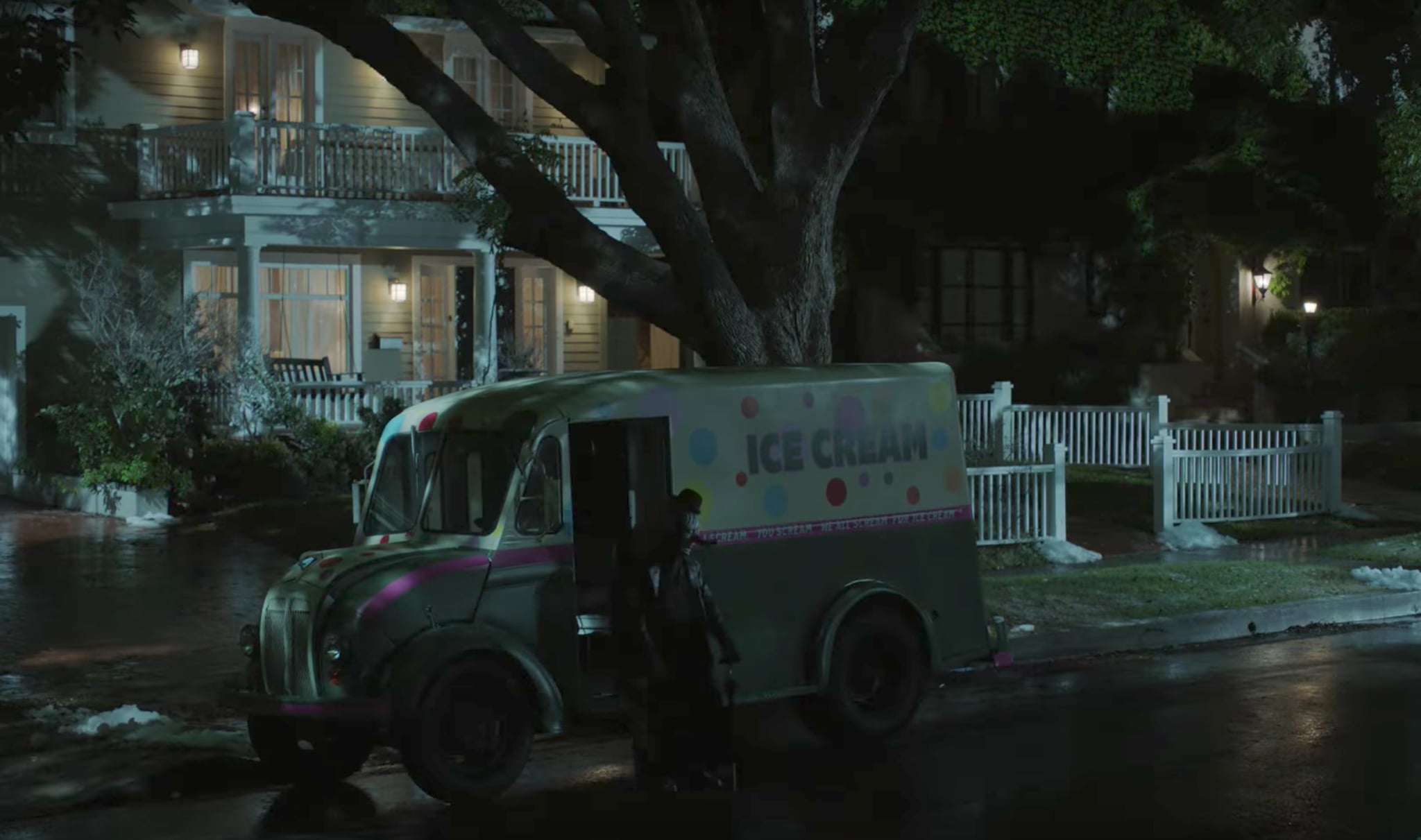 This week, the trailer for American Horror Story: Cult arrived, giving us all the nightmares we need. Between this, the opening credits, and all those creepy teasers, it's currently clear that we've got more clowns, bees, and jump scares than we could possibly handle ahead of us. But there's another cool thing you might not notice unless you've watched the trailer over 100 times: one of the scenes from the upcoming season actually takes place at another iconic horror movie location.
In the American Horror Story trailer, we very briefly see a shot of a clown stepping out of an ice cream truck. He's in a quiet suburban neighbourhood, and he's probably on his way to torture the living daylights out of this season's protagonist, Ally (Sarah Paulson). When it comes to the house behind the ice cream truck, fans on Reddit were quick to make a pretty wild connection. The house in question is actually featured in the 1978 horror classic Halloween. It's the location of the Doyle home, where the main protagonists have been charged with babysitting duties.
Reddit user Rman823 posted a side-by-side comparison that shows the similarities between the two shots. I mean, a lot has changed in 40-ish years since the terrible murderous reign of Michael Myers, but you can still make out the similar structures in the front porch and upstairs balcony. To confirm the AHS location, another Reddit user, Stilesmcbd, posted pictures at the same spot. And it's true; the same Hollywood address is listed as an official filming location for Halloween!
Naturally, nothing is accidental on American Horror Story. We can't help but wonder if the story of Halloween might somehow come into play during the season. Or, hey, maybe Ryan Murphy just wants to pay tribute to one of the most famous horror movies of all time.