American Horror Story: Hotel Murder Mystery Review
We Went to an American Horror Story Murder Mystery and Ended Up Suspecting Everyone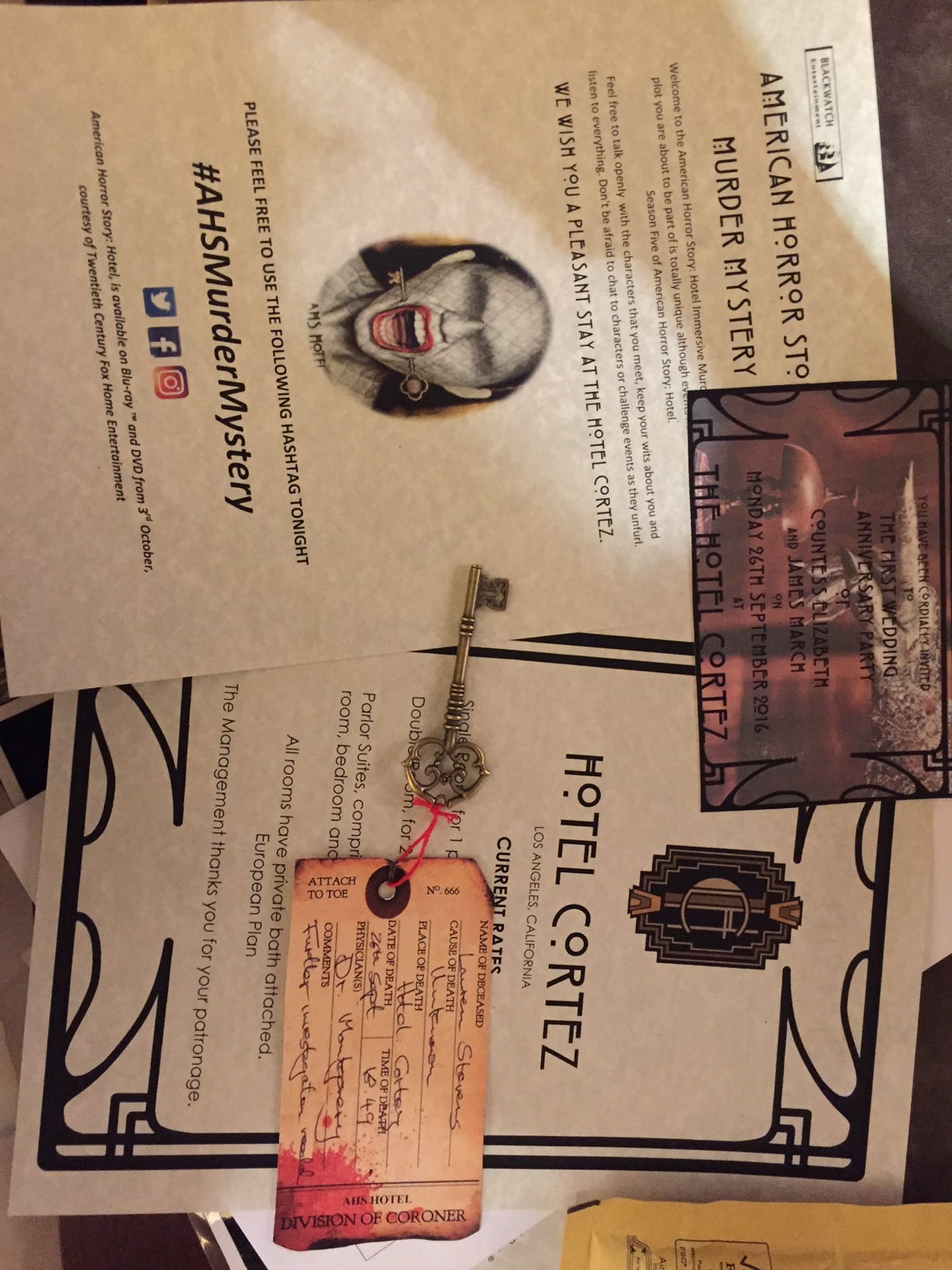 When I was invited to step inside American Horror Story: Hotel for the evening to celebrate the release of the season on Blu-ray and DVD, I would have been foolish to refuse. And I can confirm one thing: American Horror Story is even more horrifying in real life. Stepping into Mayfair's Beaumont Hotel, which played the role of the Hotel Cortez for the night, guests were met by hotel manager Iris and led into a dimly lit cocktail bar. A ghostly Mr James March awaited our arrival and tasked us with solving a murder, his murder to be precise, which took place during his wedding anniversary to the Countess in 1925.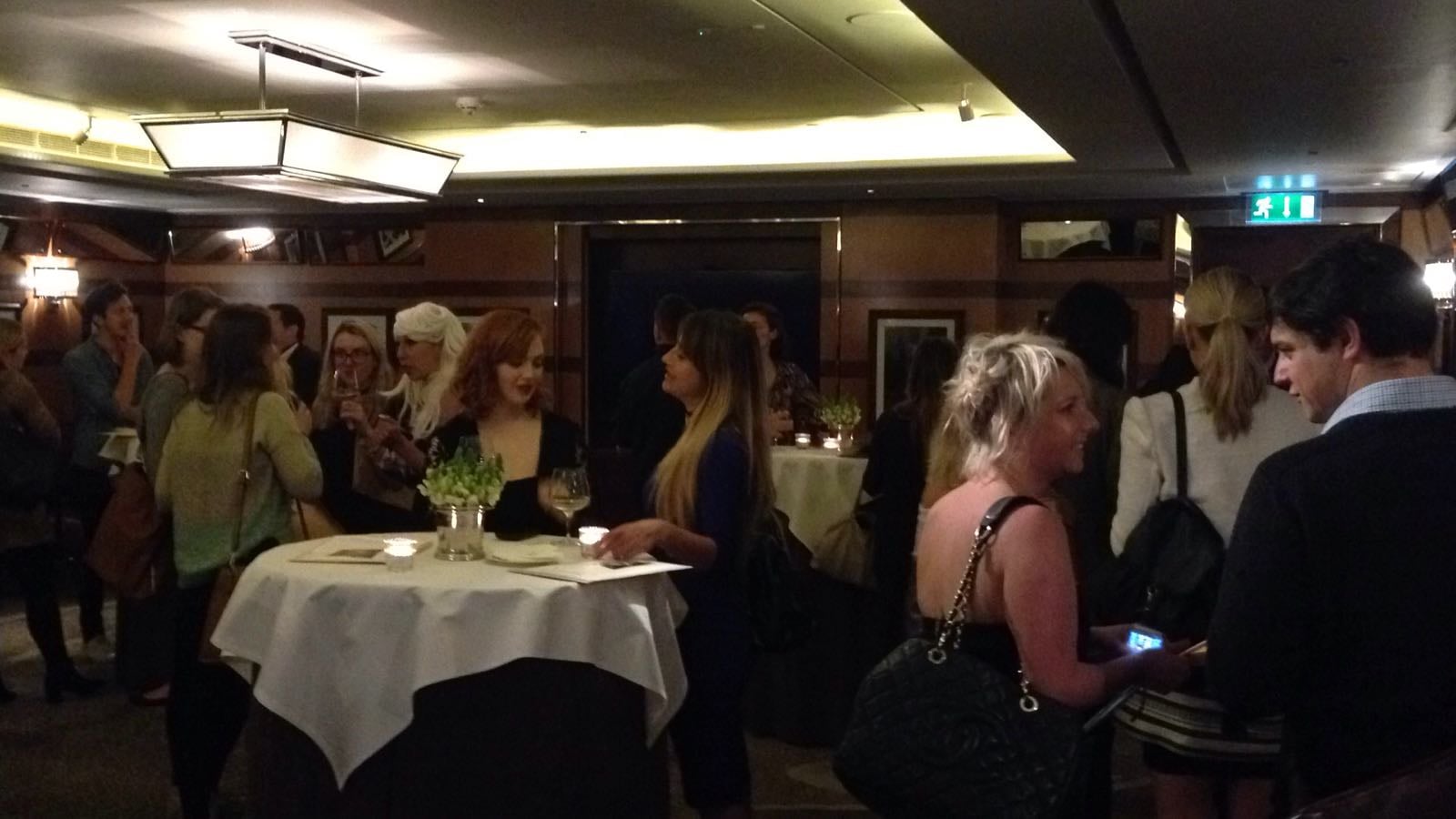 En route to the anniversary party, we met Hypodermic Sally skulking about a staircase with cigarette in hand, dishing us a side-eye that would rival that of Beyoncé. She and Iris shared harsh whispers that implied they shared a terrible secret. At the bottom of the stairs, we were struck by an overwhelming perfumed scent that could only belong to the hotel's very own Liz Taylor. Drenched in sequins and as suspicious as she was welcoming, she was definitely one to watch out for. Inside the party, the crew was topped off with the Countess herself complete with silver murder glove. Again, probably something to keep an eye on. Now we had met Iris, Liz, the Countess, and Sally, it was time to play detective as they made the rounds dropping hints and motives to guests.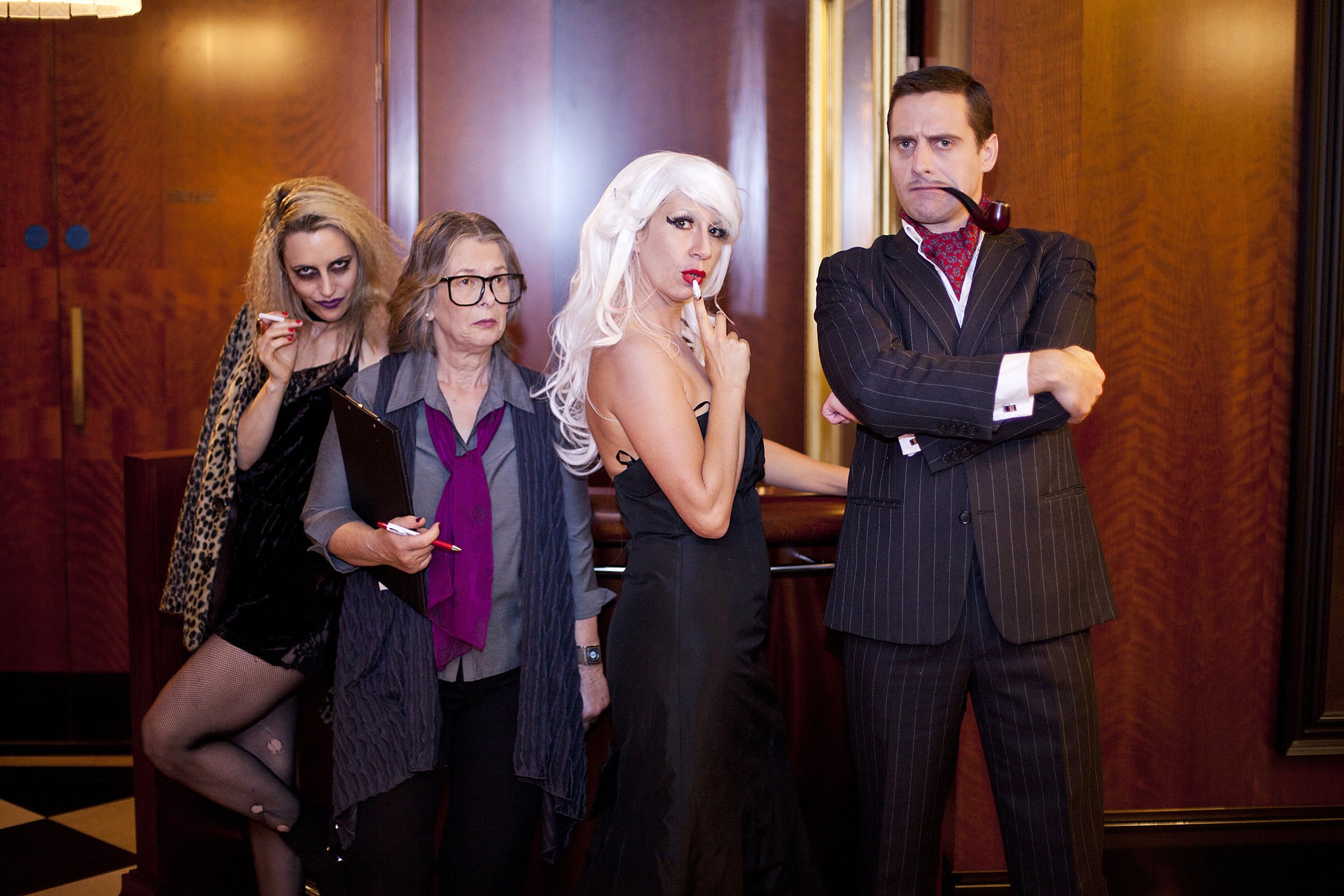 As March became increasingly more aggressive and violent with the Cortez residents as the evening went on, he peaked by smashing a Champagne bottle on the Countess's face. Before long we found ourselves above his throat-slit corpse at the bottom of the staircase. But who killed Mr James Patrick March? Was it Sally, who we had earlier spotted taking a series of slaps from March, or perhaps it was Iris, who never seemed too keen on his type? The Countess had many reasons to take his life; not only did she state she "only married for money," but she'd also just endured a bottle of bubbly to the face. Or was it the charming Liz Taylor, a good friend to the Countess, and extremely protective of her?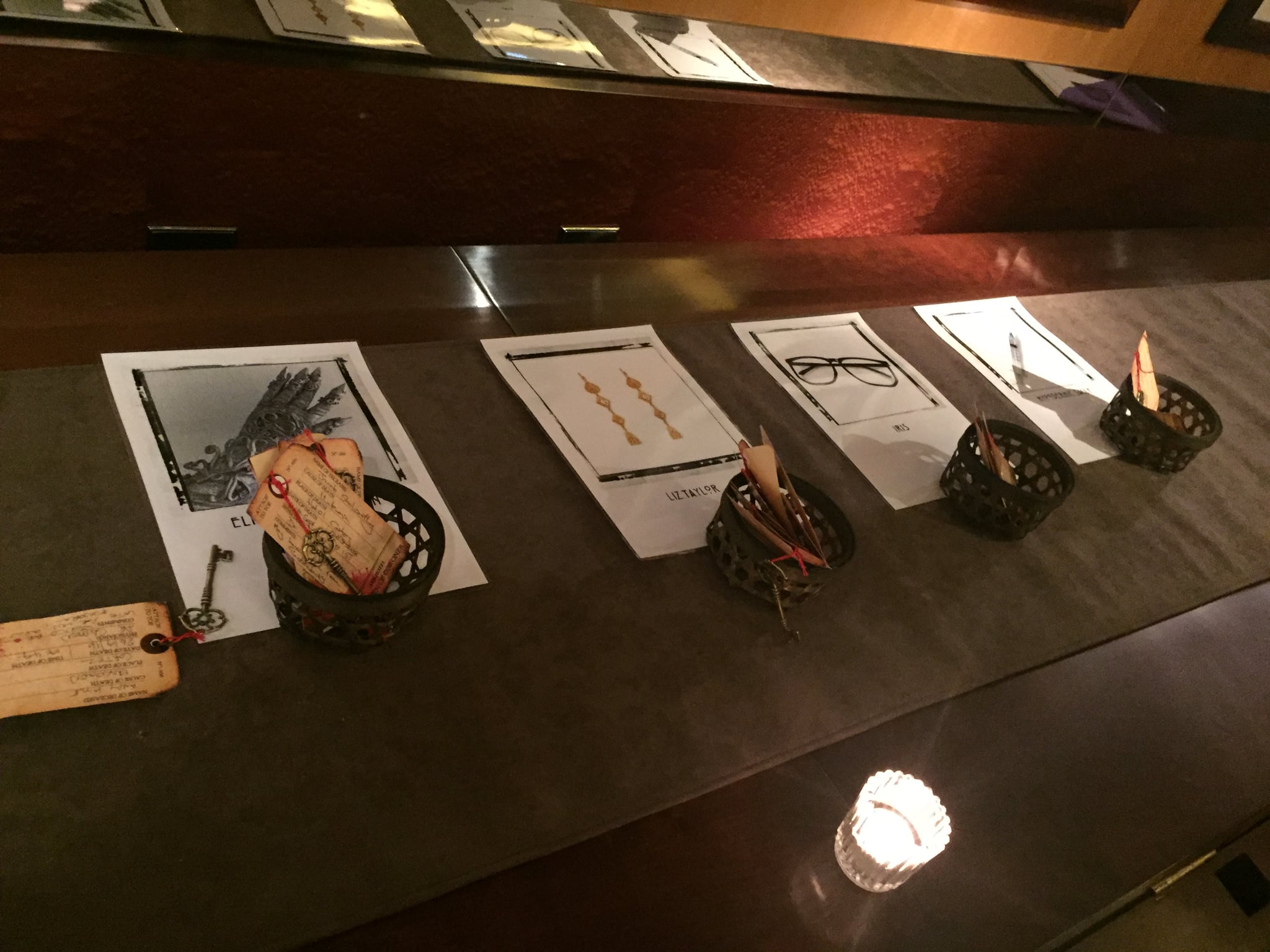 When it came to placing keys into the baskets of our suspected culprit, there really was no clear winner. Quite frankly, Mr March was so vulgar we would have done the deed ourselves. Eventually, we discovered the culprit. Revealing part of the broken Champagne bottle from her bra, it was Miss Liz Taylor who had beaten us all to it.
American Horror Story: Hotel (£22) is available on Blu-ray and DVD now courtesy of 20th Century Fox Home Entertainment.