American Horror Story Season 7 Details
American Horror Story Season 7: The Theme, the Cast, and More Juicy Details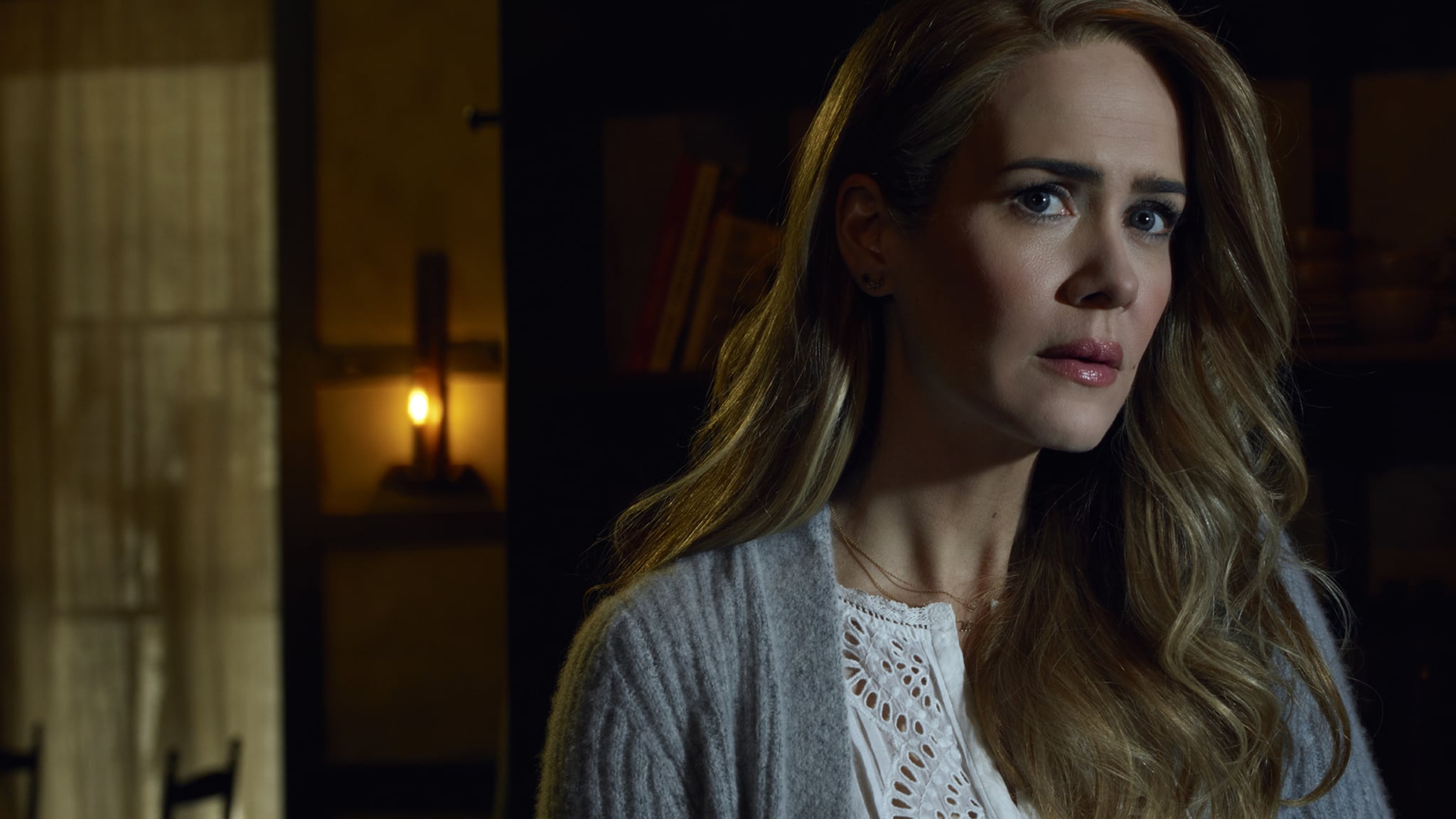 It's been months since American Horror Story was renewed for a seventh season, and hints and details have begun to trickle in. Creator and executive producer Ryan Murphy appeared at the Television Critics Association's Winter press tour in January and gave up some small but important details — including the addition of two returning cast members! Then, in February, he shared even more exciting details regarding what's to come, including a crazy solid theme. Here's what we can expect for the next instalment of American Horror Story.
1. The First Hints
In an October 2016 cover story with Entertainment Weekly, Ryan Murphy slyly dropped some information on season seven. The idea apparently just came to him. "It comes to me as it always comes to me," he said. "I sit up in bed and I say 'That's it!' I have been mulling a couple of ideas, and I wasn't loving it. Then I was thinking of this other thing, and I literally sat up in bed and said 'That's it!' Whenever it happens it's such a relief because it's so much pressure."
So what, exactly, is the idea? Much like season six's "show-within-a-show" model, the next instalment is "also a narratively strange idea," according to Murphy. He also said, "I've already started to call people saying, 'Put this on your calendar.' It's a good one."
2. The Theme
In January, Murphy told reporters that he wasn't sure he'd keep the theme a secret again. "I think maybe we'll release some of it earlier than we did," he said. "But I just started writing it, I haven't even cast it yet — except for Sarah and Evan. It's a modern-day story. That's all I can say."
Then, in February, Murphy couldn't help but say more. On Andy Cohen's Watch What Happens Live!, he revealed that the seventh season will handle the 2016 US election as its main horror story. This obviously led to a few theories on our end. And before you start casting your picks for Donald Trump and Hillary Clinton, like we did, pump the brakes.
At a Publicists Guild Awards luncheon just before the Oscars, Murphy said, "The themes of American Horror Story have always been allegories. You will not see Trump and Clinton as characters on the show." He did, however, make a joke about casting Sarah Paulson (who presented him with an award at the event) as Kellyanne Conway. "Now as I look over at Sarah Paulson, I think of Kellyanne Conway. I don't know! I might be rewriting!"
3. The Cast
Paulson and Evan Peters, who have been in every season, have already been confirmed. Lily Rabe has also appeared every year, but there's no word on her yet. Then, of course, there are recent recurring players like Kathy Bates, Finn Wittrock, and Angela Bassett, who will hopefully turn up as well.
4. The Other Clues
OK, this is probably going to be the murkiest part of season seven, and we likely won't get more new information for a long time. But, we can be proactive about figuring it out! Any diehard AHS fan knows Murphy loves to weave tiny clues into the current season, and if you look at Roanoake, there's plenty of good fodder for what might work its way into next season. Roanoke left us with a mysteriously loose end about Lee's first daughter, Emily. We also have a theory that the next season could be about a shipwreck. Oh, and just because AHS is supposedly tackling the election, it doesn't mean the aforementioned variables won't come into play. After all, Murphy is famous for cramming multiple stories into a single season. Asylum may be the most prominent example of this: it handled demonic possession, aliens, serial killers (yes, more than one!), Anne Frank, and even weird, unseen monsters in the woods. And that was just one season. Suffice it to say, an election nightmare and a shipwreck could go hand in hand.
5. The Premiere Date
Obviously, we know AHS won't be back until Autumn 2017. The first five seasons of the show had October premieres; Roanoke was the first season to be moved up to September! So a safe assumption is October. And hey, if it comes early again, all the better for us.