Amy Winehouse is Charged with Assault and Public Order Offence After Heckling Through Bobby Davro Pantomime
Amy's Charged with Assault After Panto Incident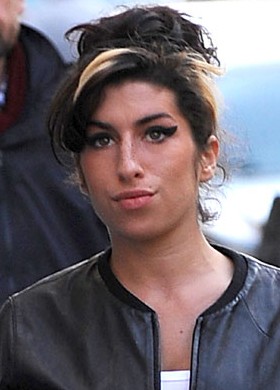 Amy Winehouse was charged with assault yesterday after she disrupted a pantomime performance on Saturday night with heckles and then got into a struggle with theatre staff.
Not entering completely into the 'all ages' spirit of pantomime, Amy shouted, "He's f***ing behind you" and "F*** Cinders, Prince Charming, marry me!" The stars of the show were exasperated by her heckles, including Anthea Turner and Bobby Davro, Amy refused to sit down and called the ugly sisters "bitches". After the interval the staff asked her to move from the stalls — where she was blocking peoples' views — and to sit in a box, Amy got into an altercation with the Front of House manager at the Milton Keynes theatre.
Amy will appear in court on 20 January to face the charges — assault and a public order offence — and was charged under her married name Amy Civil. Looks like she's not going to lose her title of Most Scandalous British Celeb any time soon.