Amy Winehouse's Skin and Rehab Riddle
Amy Winehouse's Skin and Rehab Riddle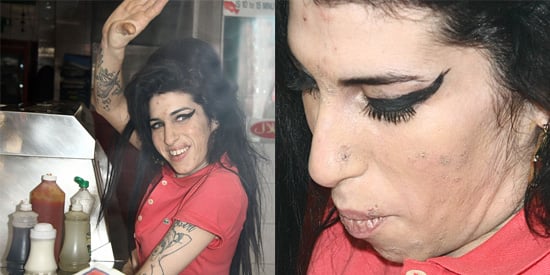 0
Amy Winehouse's Skin and Rehab Riddle
Concerns are resurfacing about Amy Winehouse's health and possible drug abuse, with her skin being scrutinised by various experts. The Sun's doctor Carol Cooper has said Amy's skin damage is "not unusual with crack cocaine abuse". Rumours are also circulating about an imminent trip to rehab, with reports that the troubled singer has herself admitted that she needs to return to rehab. Speaking to Heatworld today, Amy's spokesperson cleared up both rumours by saying:
"Amy's doing well ... She is not going back to rehab at this time. Generally, she's having time off, recording a bit at her home studios, about to go back in the studio proper and working towards her husband's freedom. The problem is that her face looks bad because of impetigo – it's not a nice thing, but it's not related to drugs, it's a bacterial infection".
Amy seemed to be doing much better when she first left rehab and performed at the Grammys, so let's hope her spokesperson is giving us the real version of events.