Andy Murray's Comments About Serena and Venus 2016 Olympics
Watch Andy Murray Perfectly School a Reporter on the Importance of Female Olympians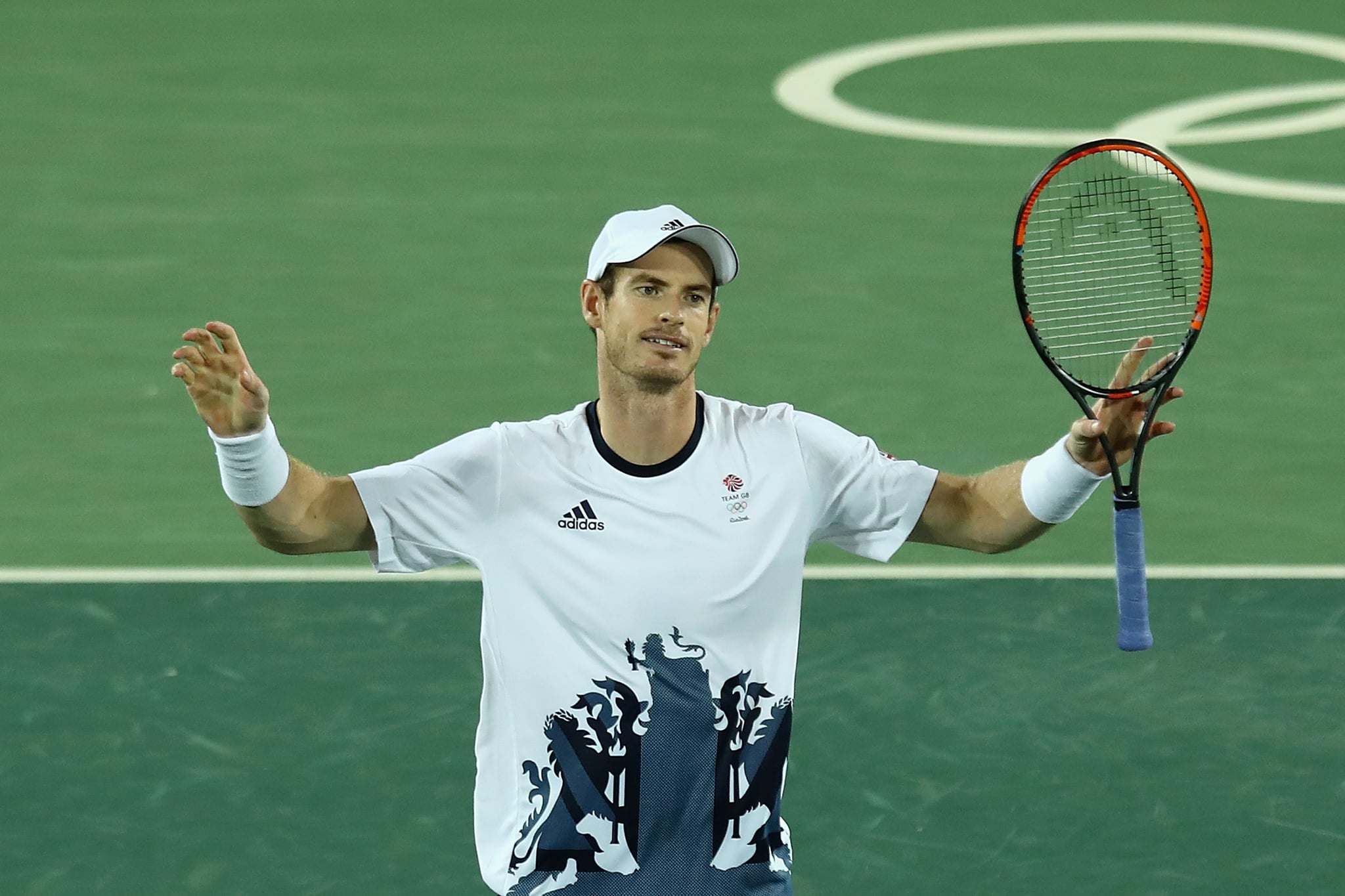 Team GB Tennis champ Andy Murray knows when to give credit when it's due — especially to women.
Following Murray's second gold medal win, this time against Argentina's Juan Martin Del Potro over the weekend, BBC broadcaster John Inverdale asked, "You're the first person to ever win two Olympic tennis gold medals. That's an extraordinary feat, isn't it?"
In a video posted by The Guardian, you can see Murray respond by saying, "Well, to defend the singles title. I think Venus and Serena [Williams] have won about four each."
He's right in that the Williams sisters have four gold medals each. Together, they won doubles in 2000, 2008, and 2012, while Venus won singles in 2000 and Serena in 2012.
Murray's acknowledgement is significant given that in sports, women's accomplishments are often overlooked; at the Rio games, it's been disheartening to see husbands getting the credit when female Olympians win. Last year, Murray called himself a feminist in a blog post defending his female coach against criticism.
"Well, if being a feminist is about fighting so that a woman is treated like a man then yes, I suppose I have," he wrote, according to Time magazine.
Twitter users were quick to praise Murray for his recent comments about the Williams sisters:
I'm not an Andy Murray fan, but mad RESPECT for his pointing out Venus & Serena Williams' four Gold Medals #Rio2016 #tennis #Gold

— Jon Hopper (@Hoppalicious) August 15, 2016
I love Andy Murray. Always speaking out against sexism in sport and sports reporting.

— Keely (@donkeefer) August 15, 2016
And I hadn't been much of an #AndyMurray fan up until now. Bravo, Andy! Women's tennis IS tennis. #OlympicTennis https://t.co/uVRUndhU8S

— Alison Begas (@kamfinsa) August 15, 2016
Bravo indeed.