Angel McKenzie Evicted From Big Brother UK House
Angel Has Been Evicted From Big Brother!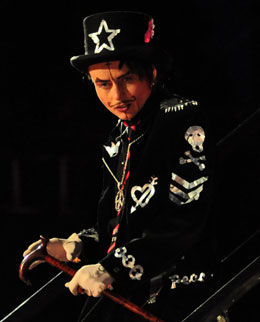 Angel McKenzie was evicted from the Big Brother house last night, with a moustache and crucifix painted on her face. She was up against Halfwit aka Freddie Fisher who survived for a third week running! Do you think the housemates will stop nominating Halfwit now?
In her interview with Davina McCall, the often critical Angel noted that, "People don't remember what you say, people remember what you look like." She also said that after 8pm she never smiles, adding: "I recommend it to women, if they want to stay beautiful."
The majority of you predicted Angel would go, so how do you feel now that she's left the house for good?