Angelina Jolie Continues Her Powerful Trip With Shiloh in Turkey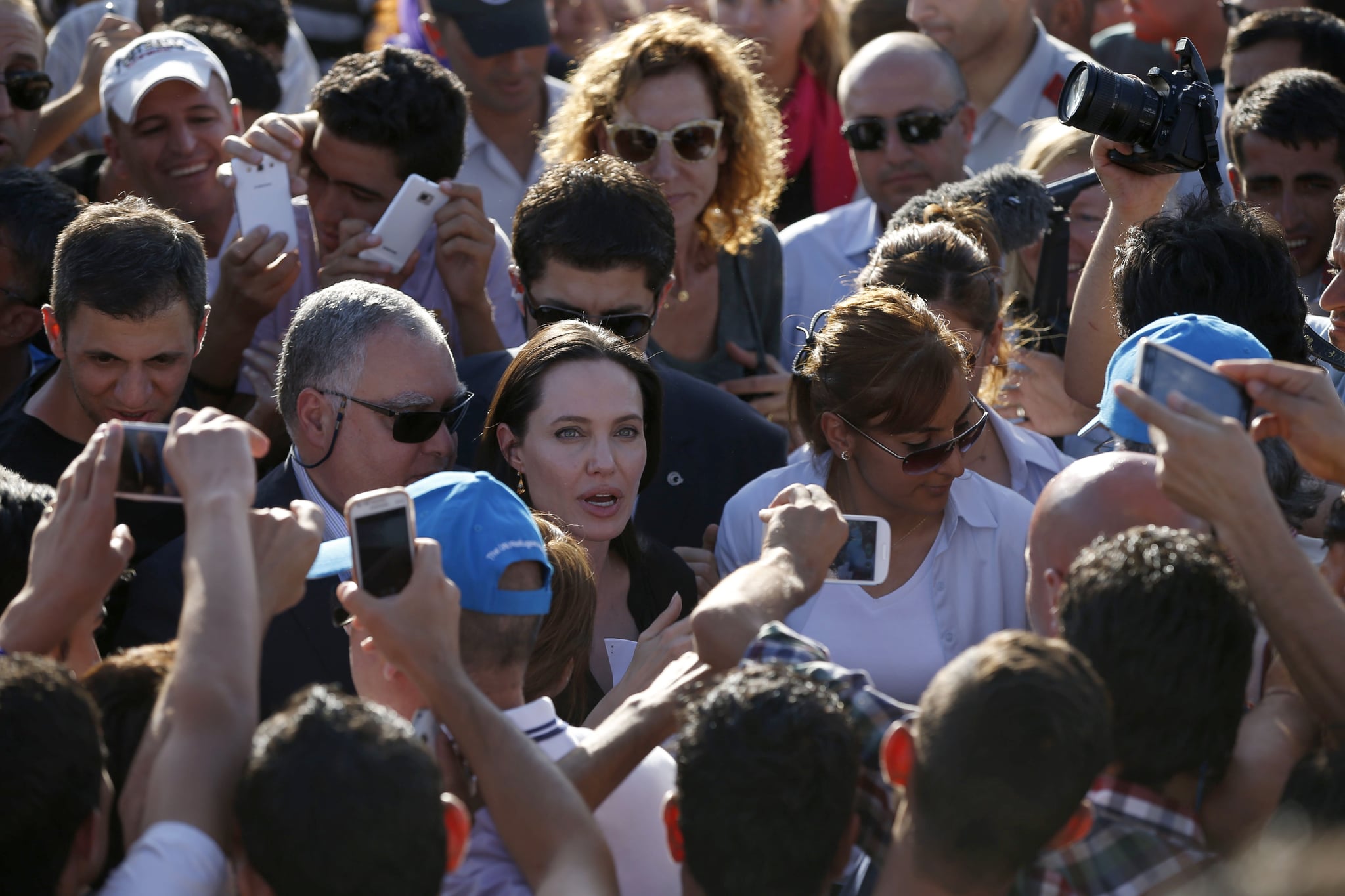 Angelina Jolie and her daughter Shiloh are currently overseas on a humanitarian trip, most recently visiting Turkey on Saturday in honour of World Refugee Day. Angelina, who serves as a special envoy of the United Nations High Commissioner For Refugees (UNHCR), took Shiloh to a Syrian and Iraqi refugee camp in the town of Midyat on June 20. According to a press release from the UNHCR, the family met with Turkey's President Recep Tayyip Erdogan to discuss the refugee crisis. "Our world has never been richer or healthier or more advanced," Angelina said in a statement. "Yet never before have so many people been dispossessed and stripped of their basic human rights. People are running out of places to run to. If you are an Iraqi or a Syrian fleeing violence, where do you go? Every border country is being pushed beyond its limits. This is a central problem. We cannot pick and choose which human rights violations we will and won't tolerate."
The emotional visit comes just one day after Angelina took Shiloh to Lebanon to visit a 12-year-old Syrian girl named Hala, whom Angelina met a year ago during another humanitarian trip. The actress said it was "wonderful" to watch her daughter bond so quickly with Hala, who has no parents and lives with her five siblings in a tented settlement in the Bekaa Valley. In honour of Angelina's touching work, look back at some of her most inspiring moments, then check out her transformation from Hollywood bad girl to doting mum.