Angelina Jolie Undergoes Double Mastectomy
Angelina Jolie: "I Made a Decision to Have a Preventive Double Mastectomy"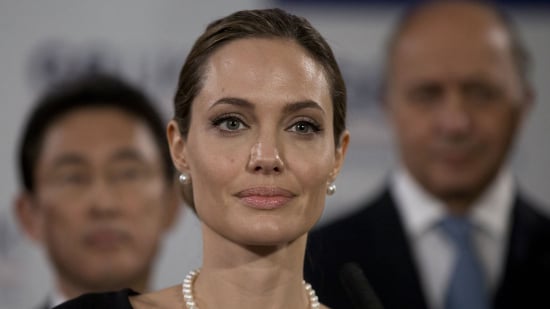 Angelina Jolie has undergone a preventive double mastectomy after learning that she was at high risk for breast cancer and ovarian cancer. In an op-ed for The New York Times, Angelina reveals that she made the decision for her family. Angelina opens up about her own mother's death from ovarian cancer at age 56, and how she talks to her kids about their grandmother, saying, "We often speak of 'Mommy's mommy,' and I find myself trying to explain the illness that took her away from us. They have asked if the same could happen to me. I have always told them not to worry, but the truth is I carry a 'faulty' gene, BRCA1, which sharply increases my risk of developing breast cancer and ovarian cancer."
Angelina goes on to describe how the intense process was made easier with Brad by her side:
I am fortunate to have a partner, Brad Pitt, who is so loving and supportive. So to anyone who has a wife or girlfriend going through this, know that you are a very important part of the transition. Brad was at the Pink Lotus Breast Center, where I was treated, for every minute of the surgeries. We managed to find moments to laugh together. We knew this was the right thing to do for our family and that it would bring us closer. And it has.
Read the rest of Angelina's powerful words on NYTimes.com or in the May 14 print edition of The New York Times.