Anna Faris Talking to Jennifer Lawrence About Chris Pratt
That Amazing Moment When Anna Faris Asks If Aubrey Plaza Has Seen Chris Pratt's Balls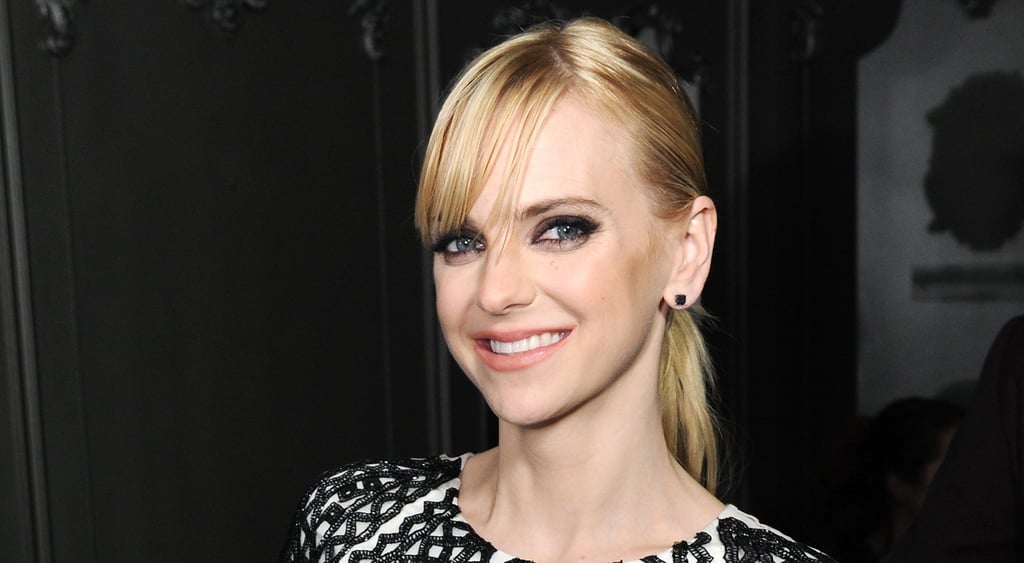 Last year, Anna Faris started a new podcast, called Anna Faris Is Unqualified. Anna, of course, is married to the ever-lovable Chris Pratt. So this week, Anna released a new episode featuring Aubrey Plaza and Jennifer Lawrence, who have both played Chris's love interests on screen. As you may recall, Aubrey and Chris played adorably weird couple April and Andy on Parks and Recreation, while Jennifer definitely has a sex scene with Chris in their upcoming movie, Passengers. Anna really took advantage of the opportunity with her guests to talk about the actresses' respective experiences. Keep reading for all the hilarious quotes.
Anna Faris, on Parks and Rec couple April and Andy: "One of my most favourite relationships that I've seen and I know I have a personal attachment to it, but is your relationship with my husband on Parks and Recreation. April and Andy were one of the weirdest couples ever teamed up, but it was so brilliant."
Anna, on if she feels weird when Chris kisses ladies on screen: "I feel like it's only really weird when other people think that it's really weird. Then I get nervous."
Aubrey Plaza, on the same subject: "Yeah, I'm in a relationship and people always ask my boyfriend how he feels. People would always ask Jeff also about Pratt, and about Andy and April, and about me being on television for so long, and like how that feels. And he's kind of like, you know, 'That's her job and it's not weird.'"
Anna, on Chris's balls: "Have you seen my husband's balls? . . . They're incredible. You would remember, because they are some sexy balls . . . They're perfect."
Aubrey, on her relationships with her costars: "Specifically with Parks . . . the amount of time and hours you spend with people on a show like that, you all just become like weird siblings, and everyone is all up in each other's sh*t."
Aubrey, when Anna asked if she's ever seen Chris's nether-regions: "I don't think I ever got the pleasure of that."
Jennifer Lawrence, on sharing friends with an ex: "Well, you just don't hang out with them together. I don't think anybody needs to keep someone from friends. You shouldn't ask your friends to choose. That's unfair. So you just tell your friends to go hang out with them and you just don't do it together."
Listen to the full episode here.