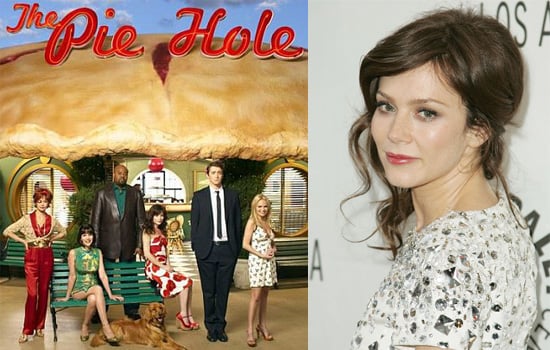 0
Anna Friel Returns In Pushing Daisies
One of my favourite new shows from the US is Pushing Daisies which will start over here soon on ITV. The cast, including our very own lovely Anna Friel, got together for Media's 25th annual Paley Television Festival in Hollywood at the weekend. The show's about a man called Ned who discovered as a boy if he touches someone who (or something that) is dead they'll come back to life, but if it's for longer than one minute, someone else in the vicinity will die to take their place.
Friel plays his momentarily-dead childhood crush, Chuck. Oh, and if Ned touches someone who he's brought back again, they'll die. Forever. It's a bittersweet fairytale plot that gets all the more interesting when a grumpy Private investigator learns of Ned's skill and exploits it to solve murders and pick up the rewards. There's so much more to the programme (for one, the beautiful cinematography), and I'd highly recommend you watch when it starts in the UK. Of course, I'll have updates for you before the date.
You should definitely check out the trailer below, just
Speaking of US TV, Dirty Sexy Money starts over here on Friday, and I recommend you start, and stick with, that show. It's comic and complex and I'll have more about it for you later in the week!