Ariana Grande Responds to Pete Davidson SNL Spoof
Ariana Grande Has a Few Choice Words About Pete Davidson Spoofing Their Engagement For SNL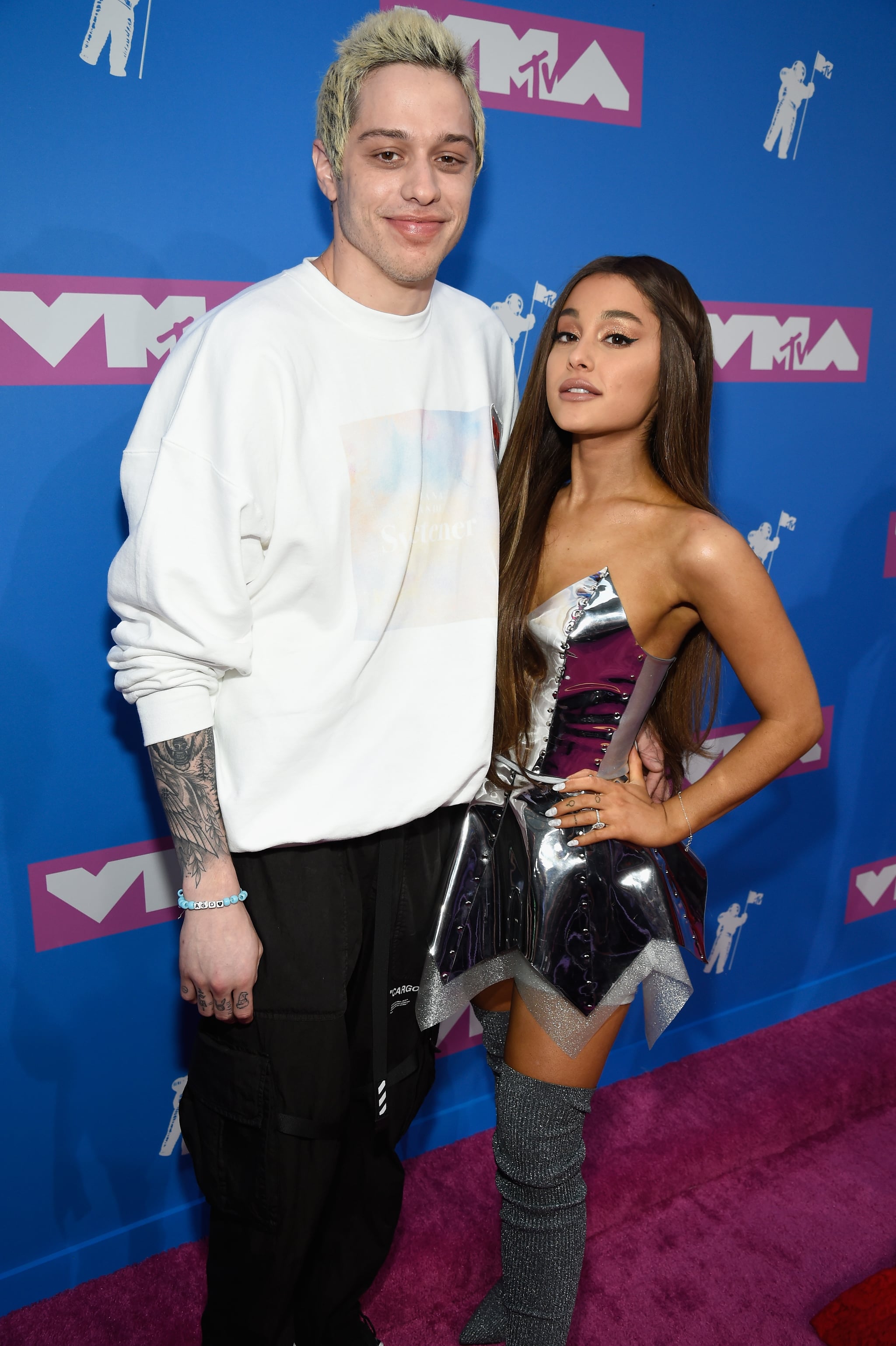 Uh-oh, things between Ariana Grande and Pete Davidson just got a little more awkward. The two decided to call off their wedding and split in October — just four months after surprising fans with news of their engagement — and have kept any inklings of issues between them under wraps. That is, until a promo for a new episode of SNL came out in which Pete Davidson made a joke about their ended relationship.
In the clip, Pete is standing with Jonah Hill, who will host the upcoming episode, and musical guest Maggie Rogers. After a brief introduction, Pete jokingly asks Maggie if she wants to marry him. After she declines his faux proposal, he quips, "0 for three."
ɢᴇᴛ ᴇxᴄɪᴛᴇᴅ!@JonahHill hosts #SNL this week with musical guest @maggierogers! pic.twitter.com/RBtFmaAYth

— Saturday Night Live - SNL (@nbcsnl) November 1, 2018
Ariana apparently didn't take too kindly to that and addressed the video on social media through now-deleted tweets. "For somebody who claims to hate relevancy u sure love clinging to it huh," she wrote. And just for emphasis, she followed up with a couple more tweets, saying, "Thank u, next" and "hell naw though." She even liked and retweeted another user's message that said, "SNL is about to milk their breakup just like they did with the engagement."
Over the past few weeks, it seemed like both Ariana and Pete have tried to distance themselves from the breakup. Pete recently opened up about having to cover up a bunch of tattoos — and there are a bunch indeed — and he reportedly changed his phone number. Ariana, who had described their split as "very sad," has also been covering up any Pete-related tattoos and returned the $93,000 engagement ring. Although, Ariana will reportedly keep their pet pig, Piggy Smalls.
Let's just hope that this recent slip-up is a one-time thing and the two can continue to heal and move on. We need Ariana to keep singing bops and Pete to keep putting people on blast on SNL — excluding Ariana, of course.