Ariana Grande Talking About the LGBTQ+ Community August 2018
Ariana Grande's Quotes About the LGBTQ+ Community Will Absolutely Melt Your Heart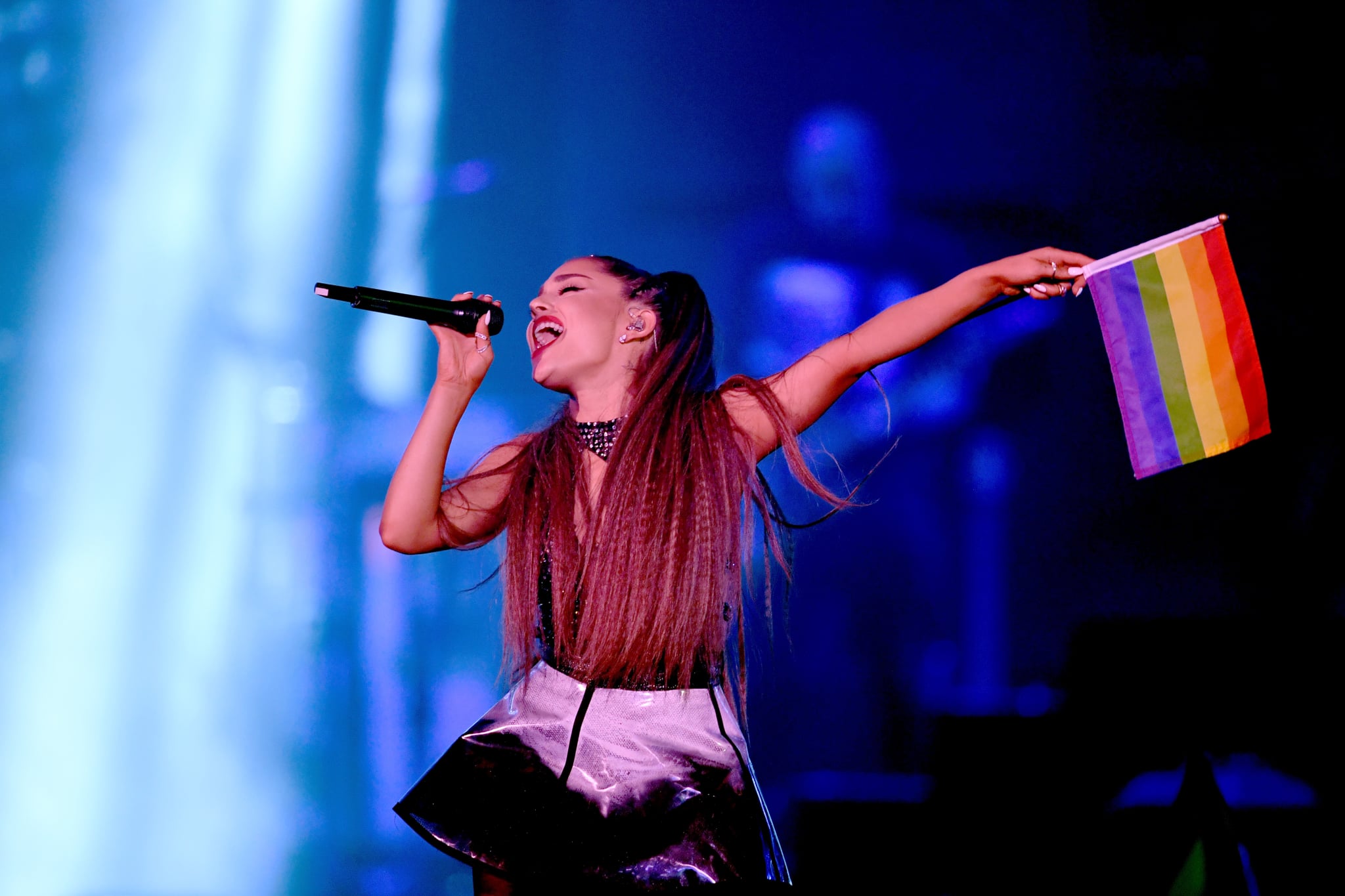 This week, Paper Magazine has released a new (and very sweet) conversation between Ariana Grande and Troye Sivan. Naturally, we expected the two to talk about their dreamy song collaboration, "Dance to This," which arrived with an equally lovely music video. What we didn't expect, though, were the heartfelt thoughts Ariana expressed about her LGBTQ+ fans. It's not that she hasn't gushed about the LGBTQ+ community before, but the new quotes are so deep and heartfelt, it's hard not to get the warm and fuzzies from reading them.
The moment in the conversation starts when Troye asks Ariana about her relationship with the LGBTQ+ community, noting that it feels very genuine. Ariana credited it to an open-minded and "super gay" upbringing.
"I've always been attracted to and, I guess, brought joy by very gay things. I always have, even before I knew my brother was gay, and I thought — this is probably the most ridiculous thing you'll ever hear — but there was a time in my life when I thought Frankie might be straight and during that time, my favourite movie was To Wong Foo, you know what I mean? I don't know where it comes from, but the movies my mom played in the house when I was a little girl, or the music we listened to, or the artists my mom idolized . . . I grew up in a very eccentric, interesting household, and I guess it was super gay even before we knew Frankie was gay."
Ariana added: "I mean, when Frankie came out, everyone was like, 'OK, you wanna go to dinner?'" Troye went on to note that the love is mutual, that there are so many gay men who love her. He even notes that all of his friends, who are mostly gay, are obsessed with her. That's when the gushing really gets going.
"Well, thank you, it's an honour and it makes me so happy. There's nothing — I swear to God, honest to God, knock me out, I swear on my life — more rewarding than seeing sweet little gays in the audience moving along to my choreography or a drag queen coming into my meet-and-greet with like a 40-pound ponytail and thigh-high boots. It's the most fulfiling, like it makes my heart scream. It's the best reward."
Anyway, if you need me, I'll be listening to "Breathin" from Sweetener while I cry my eyes out and passionately lip sync to no one and nothing in particular.