Asa Butterfield and Ella Purnell Interview | September 2016
With Asa Butterfield and Ella Purnell as the Faces, Being Peculiar Never Looked as Good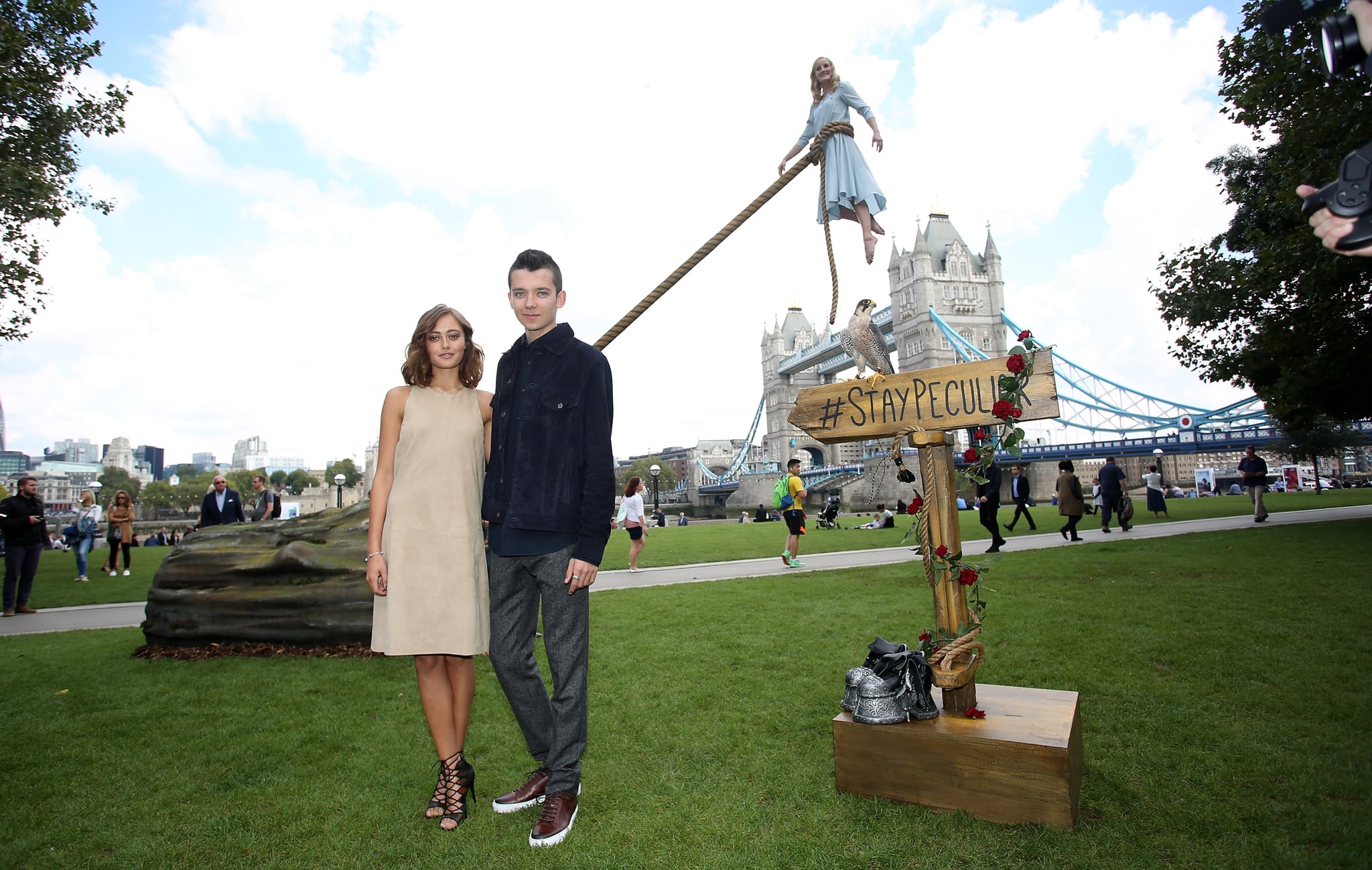 Miss Peregrine's Home For Peculiar Children hits cinemas next Thursday, and to celebrate the release, we got invited down to a London stunt on Wednesday morning. When we heard this offer was on the cards, we snatched it quicker than a hollowgast's eyeball dinner.
The film, which is the latest of Tim Burton's projects, kept fans anxiety levels peaking with a dreamy reenactment in London Bridge's Potters Fields. Bringing to life a pivotal scene between characters Jake (Asa Butterfield) and Emma (Ella Purnell) with a gravity-defying aerialist playing an air-controlling Emma Bloom in front of an enchanting Tower Bridge backdrop.
Amongst the hustle and bustle of London stunts and clusters of photographers, we managed to grab Ella and Asa to talk all things peculiar.
I'm going in at the deep end. What's you favourite Tim Burton film and have you rewatched any classics since working with him?
Ella Purnell: Edward Scissorhands, hands down. I rewatched Beetlejuice because it's been years since I saw that movie. Yeah, Edward Scissorhands is probably my favourite one and Beetlejuice, it's a tie.
If you could, or if you did, steal anything from set, what would it be? Or anything to confess . . . the lead shoes perhaps?
EP: [laughing] Well, I may have stolen . . . no. If I could choose, it would be the lead shoes, you took the words out of my mouth, it would be the lead shoes. Or the giant carrot. Just because I think it looks cool, no other reason.
If you could possess any peculiarity from the film in real life, other than your own, what would you choose?
EP: Oh, I don't know, can I choose two? One of them would be invisibility, but then I think that's really sad because then nobody gets to see him [Hugh Apiston played by Milo Parker]. So the other one would be super strength because I'm really weak so it would be nice to be strong for a bit.
Asa Butterfield: I think Barron's [Samuel L. Jackson] got a pretty cool peculiarity, the ability to shape shift. And you can turn your limbs into weapons, that's pretty cool. It's pretty evil, but nothing's wrong with a little bit of evil.
Miss Peregrine's Home For Peculiar Children is in UK cinemas on Thursday, 30 September. And always remember, #StayPeculiar.