Ashley Cole Arrested For Being Drunk And Disorderly Outside London NIghtclub
Ashley Cole Arrested For Being Drunk and Disorderly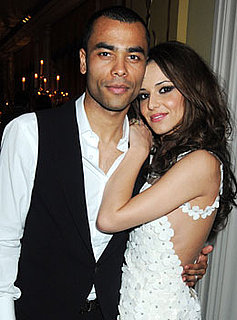 Ashley Cole was arrested in the early hours of this morning for being drunk and disorderly outside a nightclub in London. The footballer was on a night out with friends including John Terry when he was arrested and held in a cell, before paying the £80 fixed penalty charge and being released. A police spokesman said:
"At about 2.15am today, a man was arrested in Brompton Road, South Kensington, on suspicion of being drunk and disorderly. The man was taken to a central London police station where he was later issued with a fixed penalty notice for being drunk and disorderly and released at 5.37am."
It shouldn't be too much of a bite out of his bank balance, after all Ashley earns £82,000 a week. Meanwhile his wife Cheryl is on day four of climbing Mount Kilimanjaro for Comic Relief, I wonder what she'll have to say when she gets back.