Avril Lavigne Marries Chad Kroeger
Avril Lavigne Marries Chad Kroeger in France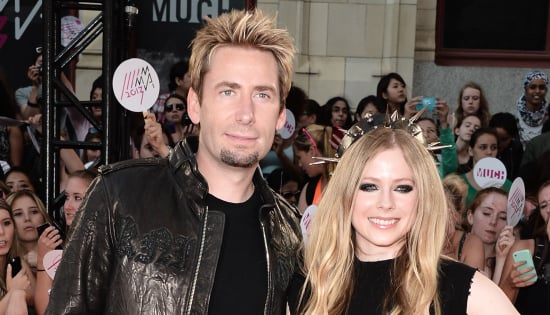 Update 2: People magazine reports that Avril Lavigne and Chad Kroeger officially wed yesterday in the South of France. Although the ceremony took place in France, the couple chose to marry on Canada Day, July 1, in honor of their native country.
Update: People magazine is now reporting that Avril Lavigne and Chad Kroeger did not get married on Saturday. A source told the magazine that they have not gotten married "yet," despite Mike Heller's tweets about being at her wedding.
Avril has married Chad, according to reports. Mike Heller, the CEO of Talent Resources, a marketing group that represents Avril, shared the news on Twitter today, saying, "I'm in South of France about to see my little Rok [sic] star ‪Avril ‬get married I am so happy to be part of this special celebration." He added, "No pictures will be sent since this is ‪Avril's ‬wedding but I will tell you everyone is so excited." Avril and Chad got engaged in August after dating for one month. The couple's most recent public appearance was at the 2013 MuchMusic Video Awards in Toronto earlier this month, where Avril both performed and scooped up an award.