The Bank Job is Number One at UK Box Office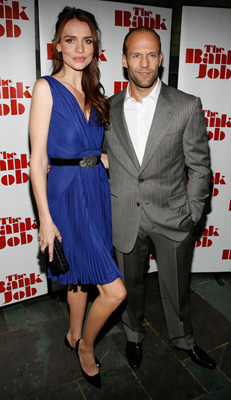 The Bank Job has taken the number one spot at the UK box office, beating Will Ferrell's Semi Pro which came in at number two.
The heist movie, about a hushed up bank robbery in London in the 1970s, stars Jason Statham and Saffron Burrows, who were living it up in New York at the beginning of the week at a screening of their film at Bryant Park Hotel.
The film is based on a genuine Baker Street robbery which took place in September 1971 and was kept out of the public eye thanks to a government cover up which prevented the British press from referring to it.
Although the film is based on drastically different circumstances, the subject of a news ban puts me in mind of that revelation last week regarding a certain young Prince and a news blackout put in place by the government ...