Bar Refaeli and Leonardo DiCaprio Break Up 2011-05-12 08:59:19
Leonardo DiCaprio and Bar Refaeli Split Up!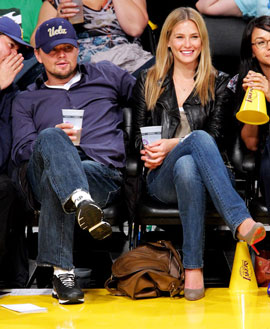 There were rumors about a break for Bar Refaeli and Leonardo DiCaprio earlier this week, and now People has confirmed that the couple have broken up.
The on-again, off-again couple reunited in 2009 following a six-month break that Spring. Bar spoke about their time apart to an Israeli publication once they reconciled, revealing they had no plans for marriage. She said, "I'm not thinking about getting married. I'm still young." Bar and Leo could always get back together, as they have before, but it seems as though for now they're back to taking some time off.