Barack Obama Elected President of the United States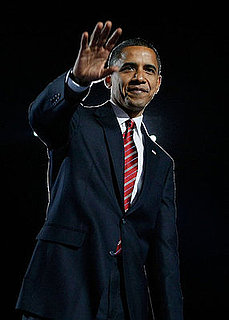 Barack Obama has been elected president of the United States. The Democratic Senator beat John McCain to become the first black president of the country. It was predicted 130 million Americans would vote, the most since 1960.
At a victory rally in Chicago, Obama said:
"It's been a long time coming, but tonight... change has come to America... If there is anyone out there who still doubts that America is a place where all things are possible, who still wonders if the dream of our founders is alive in our time, who still questions the power of our democracy, tonight is your answer."
He added:
"Even as we celebrate tonight, we know the challenges that tomorrow will bring are the greatest of our lifetime - two wars, a planet in peril, the worst financial crisis in a century. The road ahead will be long. Our climb will be steep. But America - I have never been more hopeful than I am tonight that we will get there."
To see what McCain said, and to find out which key states Obama won, read more.
John McCain accepted defeat, saying "I deeply admire and commend" Obama, and calling on his supporters to give the next president their goodwill.
Obama won key states of Pennsylvania and Ohio, and achieved the winning threshold of 270 electoral college votes at 4am GMT, when projections showed he had also taken California. He is also projected to have won several states that voted Republican in 2004, including Florida, Virginia, Colorado, Ohio, New Mexico, Iowa and Nevada.