Is Ben Affleck a Good Batman?
Ben Affleck as Batman: 11 Reasons Why You Should Stop Questioning It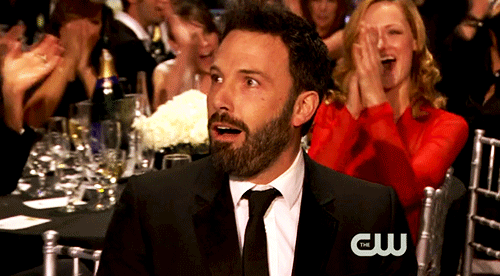 News that Ben Affleck will play Batman in Batman v Superman: Dawn of Justice sparked some serious backlash last year, but given the recent pictures of him as the hero, we're convinced that Ben will nail his role as Bruce Wayne. Don't believe us? Drawing on his onscreen experience, his proven talents, and his real-life roles as dad and director, we're sharing 11 reasons why Ben Affleck will be a Batman to remember:
1. He Has Superhero Experience . . .
Ben made his superhero debut back in 2003 when he donned a red latex suit for Daredevil, and he suited up again in 2006 for Hollywoodland as George Reeves, one of the actors who played Superman.
2. . . . But He's Come a Long Way Since Daredevil
OK, so maybe Daredevil wasn't the most successful superhero film, but that movie came out 10 years ago. (And, for the record, so did Gigli.) Over the past decade, Ben has raised his acting game, taking on impressive roles for films like Argo and The Town, and it's time we accept the fact that he has a solid A-list career now. Which brings us to our next point . . .
3. He's Spent Time Behind the Camera
Now that Ben has sat in the director's chair for multiple movies, he's proven that he's a well-rounded storyteller. Truth is, he showed that from the get-go with Good Will Hunting, and he clearly knows what it takes to make a good, compelling film, so we can expect that he'll bring those insights to the set as Batman, too.
4. He's Not So Bad Looking
Handsome? Check. So, you know, there's that — and no Batman would be complete without it.

5. He's a Devoted Dad
Ben first became a father back in 2005 when Violet was born, and since then, he's stuck to movies that target an adult audience. Batman v Superman: Dawn of Justice will be his first somewhat kid-friendly film since having children of his own, and there's never been more pressure for Ben to prove to his brood that he's a cool dad.
6. He Started Training For the Role Immediately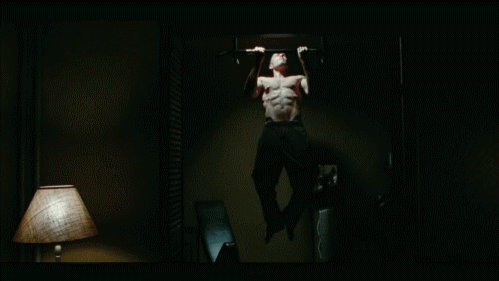 Less than 24 hours after it was reported that Ben would play Bruce Wayne, we learned that the A-lister has already been training for the bulked-up role. To prepare for his time in the Batman getup, Ben has been training two hours a day to transform his body.
7. He's Done the Dark, Gritty Thing
The first Man of Steel was recognized for its tough, gritty interpretation of the superhero story, and Ben's definitely done his fair share of gritty films. In The Town, which he also directed, Ben had to channel his darker side to make the crime thriller feel suspenseful and true to life.
8. He Can Show Off His Comedy Chops
Despite the more serious roles he's portrayed in recent years, Ben isn't known as a "serious" guy. Remember his one-liners in Good Will Hunting? His up-for-anything attitude on SNL? Ben has solid comedic timing, which will be perfect for the more lighthearted moments that pop up in every blockbuster. To boot, Man of Steel could have benefited from a few more laughs, so there's hope Ben can add that to the sequel.
9. He Can Call Clooney For Advice
Ben's good buddy George Clooney took his turn as the dark knight back in 1997's Batman & Robin, so he has the perfect mentor to help him learn a few superhero pointers — and more importantly, what not to do.
10. He Pays Attention to Detail
For his Oscar-winning work on Argo, Ben had to dive deep into the true story to make the film and his portrayal of CIA specialist Tony Mendez as historically accurate as possible. With that sort of behind-the-scenes dedication, it's clear that Ben is no stranger to giving his all to a movie.
11. He Doesn't Take Himself Too Seriously
When Ben hosted Saturday Night Live last year, he was more than happy to make fun of himself, joking about Gigli and sharing his spot-on Alec Baldwin impression. Those lighthearted jabs show that Ben's not afraid of the naysayers — and we're sure he has more than enough motivation to prove those naysayers wrong.