Best of 2008: The X Factor is PopUK's Favourite Reality Show
Best of 2008: Favourite Reality Show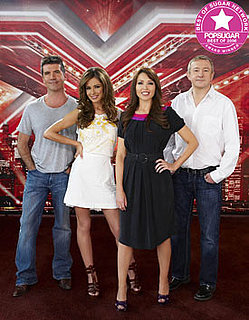 This month I've been asking you all to vote for your favourites of 2008, and this week I've started to announce the winners.
We've had some awesome reality TV shows this year, and you guys voted for The X Factor as your favourite. I was really torn, as Big Brother, Strictly Come Dancing and I'm A Celebrity have all been fantastic this year. In the end I decided to go with the majority, and crown The X Factor as the best reality show of 2008.
A big thank you to everyone who voted: I love discovering who you've picked as your 2008 favourites. Stay tuned for more results!