Best of 2009 PopSugarUK Series Denise Van Outen and Lee Mead Win Your Favourite British Newlyweds Poll
Best of 2009: Favourite British Newlyweds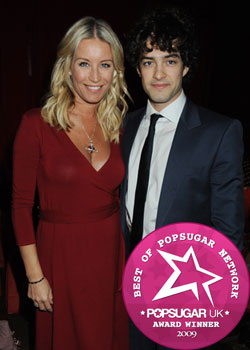 Throughout December I've been asking you all to vote for your favourites of 2009, and this week I've started to announce the winners.
Lots of British couples took their relationship to the next level and tied the knot this year, and I wanted to know who were your favourite British newlyweds. Denise Van Outen and Lee Mead won the category comfortably with 55% of the total votes, having wed in the Seychelles in April and announced their baby news in the Autumn. Mark Owen and Emma Ferguson, who married in Scotland in November, came second with 25% of the vote.
A big thank you to everyone who took the time to vote: I love finding out who you've selected as your 2009 favourites. Stay tuned for the rest of the results!