Best of 2009 PopSugarUK Series Emma Watson Wins Your Favourite British Actress Poll With Kate Winslet in Second Place
Best of 2009: Favourite British Actress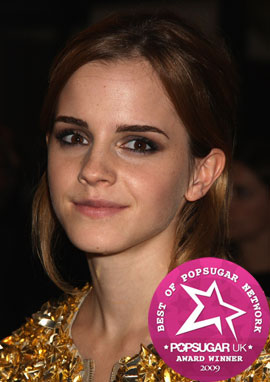 This month I've been asking you all to vote for your favourites of 2009, and at the beginning of the week I started to announce the winners!
There are some amazing Brit actresses both in Hollywood and on stage at the moment, so I asked you who your favourite British actress is. Emma Watson easily won the category with a massive 83% of the total votes, thanks to her famed role as Hermione Granger in the Harry Potter movies and a packed year in which she's shown off her stylish side and started Uni! Meanwhile, Oscar winner Kate Winslet came in second with 10% of the vote. Emma's certainly popular with you all as she also beat Robert Pattinson to become your favourite Brit Abroad!
A huge thank you to everyone who took the time to vote: I love finding out who you've selected as your 2009 favourites. Stay tuned for the rest of the results!