Best Jennifer Aniston Moment of 2011
Best of 2011: Which Was Your Favorite Jennifer Aniston Moment of the Year?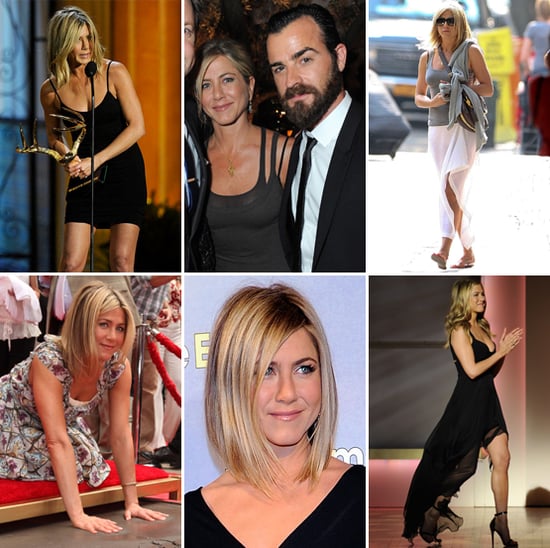 This year was good to Jennifer Aniston! The actress had a career high putting her prints down on the Hollywood Walk of Fame, and she got lots of love from male fans with the Decade of Hotness honor at January's Guys Choice Awards. She debuted a chic new haircut while in Europe showing off Just Go With It during the Spring, and also flaunted her hot bod onstage at the Glamour Women of the Year Awards in November. Personally, Jen memorialized her late pup Norman with a foot tattoo. We also witnessed the blossoming of her relationship with Justin Theroux. They confirmed the rumors about the romance when they went public after the MTV Movie Awards in June. There's a lot to choose from, but tell us — which was your favorite Jennifer Aniston moment of 2011?