Beyonce 4 Album Review
5 Songs to Download From Beyoncé's New Album, 4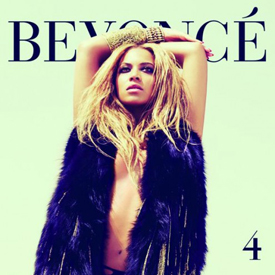 Beyoncé's latest album 4 drops today, and while we've heard a few of the tracks before now, I'm happy that we get to take it in as a whole this week. Though 4 isn't chock-full of standalone singles, Beyoncé still gives us a cohesive, soulful mix of tracks about love (and losing love). Here are the five songs I think are worth the price of the download.
"Party": My hands-down favorite from this album. Though the title might imply that it can get a party started, it's really more of a sultry slow jam (well, maybe it could get a two-person party started. Ahem.) Guests Kanye West and Andre 3000 help give the sexy song infinitely more swagger.
"Best Thing I Never Had": A classic Beyoncé kiss-off in the vein of "Irreplaceable." Although this time she's more mature in her resolve; she's not the girl who would bleach her ex's clothes, because now she is so past that.
"Countdown": This fun track mixes sweet lyrics with a fierce refraining countdown. Plus, I predict that we'll all be talking about our "boofs" by Summer's end.
"End of Time": The marching band backup hooked me on this one instantly — it's an upbeat song about crushing on someone, and it'll get your head rockin'.
"Start Over": Beyoncé loaded many ballads on this album, and this one is definitely my favorite. She sings about wanting to try again with a love, and the growl in her voice is as heartbroken as it is gorgeous.