Biggest Headline of 2010: Kate Moss's Wedding Mystery
Biggest Headline of 2010: Kate Moss's Wedding Mystery
We're looking back at the biggest headlines of 2010, and we'll be revealing more throughout the month of December. Here's one of the stories that created the most buzz over the past 12 months and don't miss the rest of our Best of 2010 coverage across the network!
Kate Moss kept us all guessing about her marital status this year. The supermodel and Jamie Hince are no strangers to engagement reports, but 2010 saw it go to the next stage.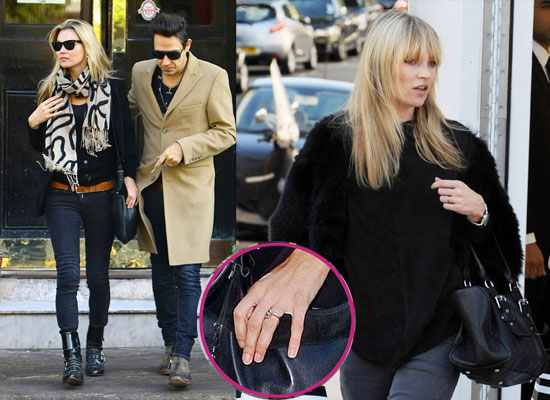 In mid-October details of Kate and Jamie's reported wedding surfaced. The couple apparently wed on Aug. 7 in a low-key ceremony in Sicily in front of family and close friends. Unlike the rumours in August, these reports gave us juicy tidbits like what the model wore (a see-through white dress, minimal makeup, barefoot) and Lila Grace's role (one of three ring bearers).
Kate denied the reports, and it was later suggested it was done to entertain Lila, and was a blessing and therefore not legally binding. She continued to wear her ring, and was spotted a month later with what looked like a new band on her finger. The confusion left us wondering how well do we know Kate and other famous Brits with the same name?