Biggest Headline of 2010: Katie Price's Wedding and Fun Promo
Biggest Headline of 2010: Katie Price's Jam-Packed Year
We're looking back at the biggest headlines of 2010, and we'll be revealing more throughout the month of December. Here's one of the stories that created the most buzz over the past 12 months and don't miss the rest of our Best of 2010 coverage across the network!
Katie Price had another busy year on both the personal and professional fronts. From getting married to having fun dressing up to promote her products, there was no stopping the Pricey!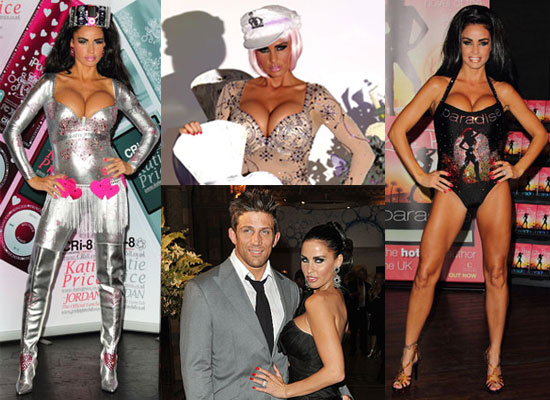 Katie and Alex Reid got married in Las Vegas in February. The newlyweds spent their reception at Spearmint Rhino, and their honeymoon included dune buggy rides. Kate was back Stateside in March, for Elton John's Oscars party and PDAs with Alex. Rumours of a pregnancy started in April when Kate pulled out of the London Marathon, and she spent the Summer denying reports. Alex and Kate attended the BAFTA TV Awards together in June. The couple held a blessing in July, after Kate dressed in pink for her hen do.
It was also a jam-packed 2010 for Kate's business too. She launched her baby clothes range in May, and spoke about her own hopes for a baby. In June, Kate focused on her equestrian range and her solo single. By July, attention shifted to her books, with fun outfits at the launch of her latest novel, Paradise. August brought one of Kate's best looks ever when she promoted her iPod. Come October, the focus was back on books, and Kate donned a wig for her autobiography launch. Next up was perfume in November, and yet another amazing costume. With plans for her own model agency, it sounds like Kate will be just as busy in 2011.