Biggest Headlines Of 2010: Harry Potter Mania!
We're looking back at the biggest headlines of 2010, and we'll be revealing more throughout the month of December. Here's one of the stories that created the most buzz over the past 12 months and don't miss the rest of our Best of 2010 coverage across the network!
Harry Potter mania started where it left off in 2009 in January with the opening of The Wizarding World of Harry Potter in Florida in Orlando, Florida. The exciting build up to Harry Potter and the Deathly Hallows Part I continued all year.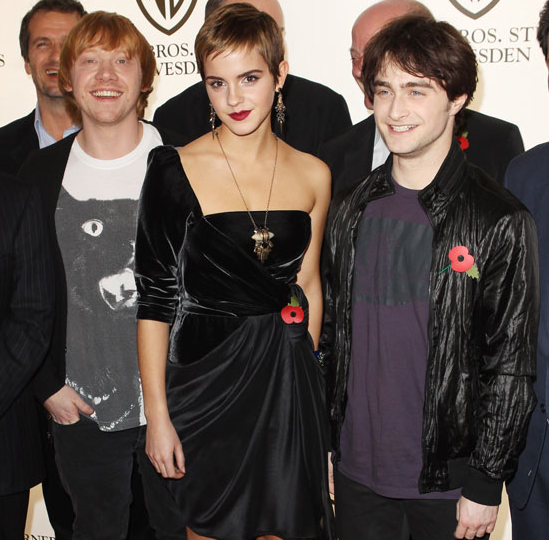 In August, Emma Watson cut her hair off, going from her long Hermione locks to a short cropped style — in the same month that filming on the series wrapped and the party was a bit of a wash out. The cast's love lives hit the headlines in 2010 — Emma dated One Night Only's George Craig this year, while Bonnie Wright and Jamie Campbell-Bower attended events together at the beginning of the year, including her 19th birthday celebration. Daniel Radcliffe started seeing Olive Uniacke publicly and the two were spotted out over the Summer.
Trailers were released throughout the latter half of the year, along with film stills, while the cast sat down to be interviewed about the upcoming final installments. Emma juggled Brown schoolwork with promoting alongside Rupert and Daniel.
I was excited to be at the World premiere of Deathly Hallows in Leicester Square, and Daniel, Bonnie, Rupert, Emma, and even Jake Gyllenhaal and Anne Hathaway attended, before guests headed on to the afterparty. The trio attended the NYC premiere and did stacks of promotion while there. After international promotion Rupert returned to the UK with a special Japanese gift. Check back on all our fun Deathly Hallows coverage.