Biggest Headlines of 2010: The Ups and Downs of Cheryl Cole
We're looking back at the biggest headlines of 2010, and we'll be revealing more throughout the month of December. Here's one of the stories that created the most buzz over the past 12 months and don't miss the rest of our Best of 2010 coverage across the network!
Cheryl Cole has had a lot of career success this year on TV and in the charts that has made her profile rise, but she's also had some personal troubles and a scary bout of sickness too.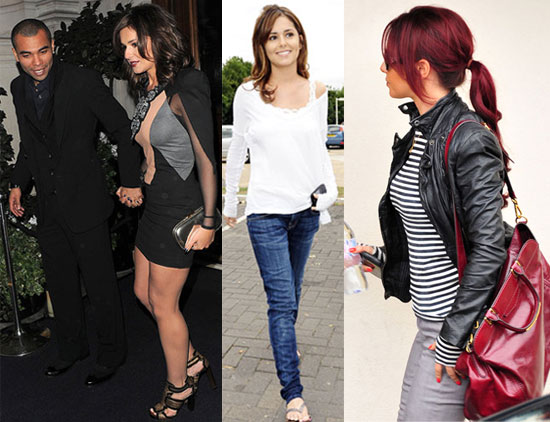 She began the year with husband Ashley Cole, suffering some embarrassment when he was banned from driving. During her February musical success, Ashley admitted taking naked pictures of himself and after initial solidarity later he and Cheryl separated after another affair emerged. She received support from her "Parachute" video costar Derek Hough.
Cheryl kept busy as Ashley removed his wedding ring, promising a second darker album while promoting in Paris. She was voted FHM's sexiest woman in the world for the second year running and started appearing on more magazine covers. Rumours about the possibility of her close friendship with Black Eyed Peas frontman Will.I.Am turning romantic began to get tongues wagging, and she got glam to perform at the Cannes Film Festival.
To look back on more stories from Cheryl's busy year, just read more.
In May Cheryl filed for divorce from Ashley, citing his unreasonable behaviour, and she set off on tour supporting the Black Eyed Peas, with occasional appearances onstage from Derek. Then it was back to The X Factor after being voted Woman of the Year by Glamour magazine.
Things got serious when Cheryl collapsed at a photoshoot, and she was diagnosed with Malaria. Nicole Scherzinger stepped in to fill her seat on the judges panel while scary reports about her illness came out. It was a relief to see Cheryl smiling when she took her first walk after being in hospital.
She recovered in LA with Derek by her side, going out on friendly dinner dates until she was back to full health. When she returned from the US her divorce from Ashley was granted, and she got back into the swing of things with a new single as she picked her X Factor finalists.
October saw more excitement including her autobiography release, a dramatic change in hair colour, an emotional tell all interview with Piers Morgan and her very own waxwork in Madame Tussauds. Now, as the TV series comes to a close, Cheryl seems to be turning her eyes to the States, with an appearance in Will.I.Am's music video and reports she's signed up to be a US X Factor judge. Lets hope she has a happy and much healthier 2011!