Blake Lively De-Stresses by Knitting and . . . Fixing Motorcycles?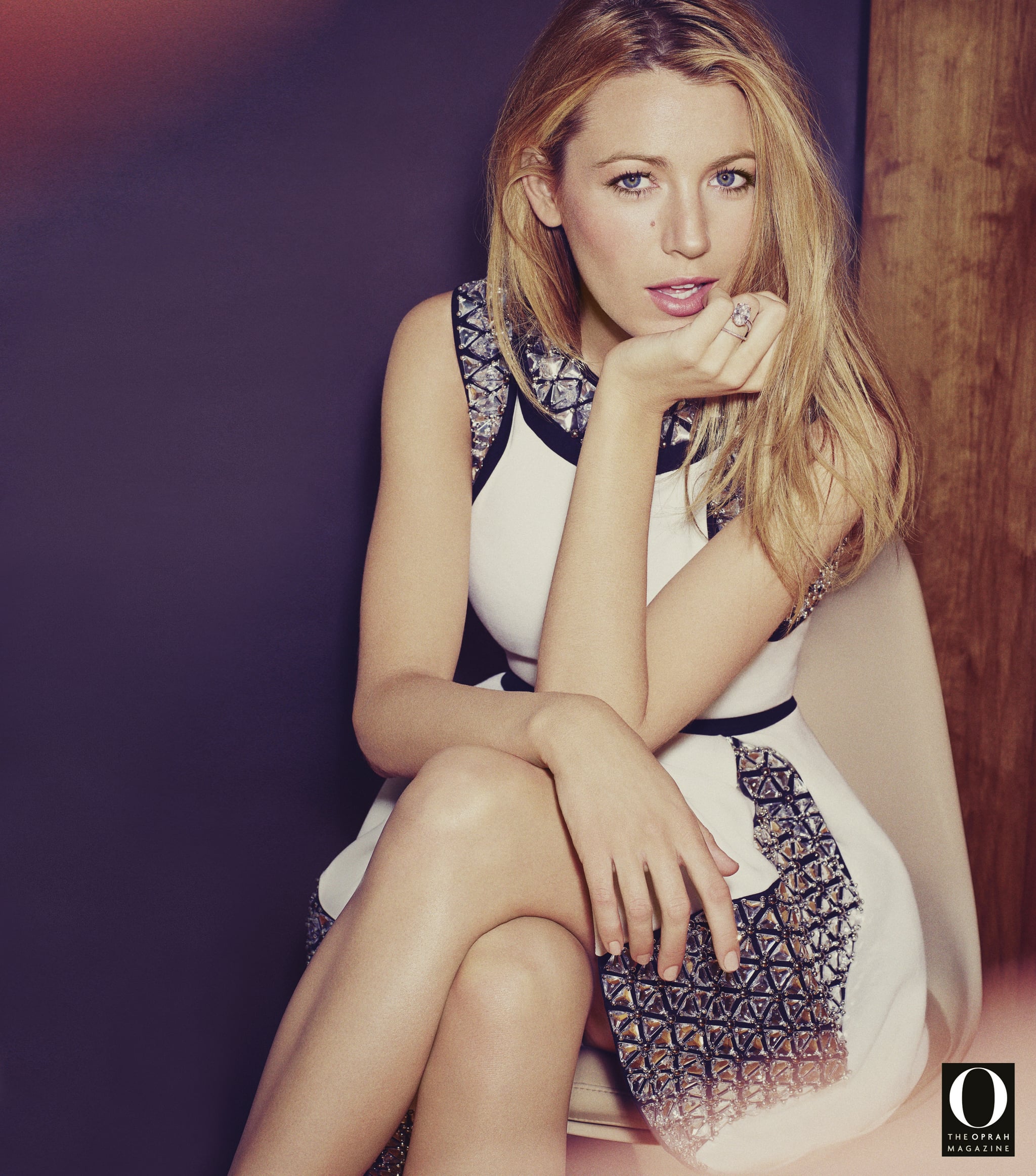 Blake Lively is officially a woman of many, many talents, In the April issue of O, The Oprah Magazine, the actress opens up about how she likes to spend her free time, her go-to recipe, her favourite childhood memories, and the best stress relievers. While a few of her relaxing habits aren't too surprising — knitting and cooking — Blake did mention one stress reliever that may come as a surprise: fixing motorcycles. She said she likes to create something she can use, saying, "I'll knit or cook — or work on a motorcycle, a skill my husband is teaching me. One of my latest projects was painting nature-inspired throw pillows." Only Blake could mention knitting, throw-pillow DIYs, and motorcyles in the same sentence. Keep reading to see more of her must-read quotes from the feature, then check out 44 standout Blake Lively snaps that show her Hollywood evolution.
On how she likes to spend a day off: "Walking through New York City. It's constantly changing. I'll go back to an area I visited four years ago, and it's completely different. But that's a good thing because it means there will always be new neighborhoods to eat my way through."
On her best childhood memory: "My mom liked to infuse my life with a lot of magic. When she read my fortune cookies, the predictions were full of princesses and castles and jewels and pirates. When I got old enough to read them, I was shocked to find out how boring they really were!"
On her favourite quick recipe: "Hot fudge sundae. But forget the fake syrupy stuff; Melt down a bar of chocolate, mix it into some warmed up whipping cream, and put it on top of ice cream. Add some sprinkles, and you've got a delicious treat."