Blake Lively at H&M Store Opening in New Orleans
Blake Lively Channels Some Southern Charm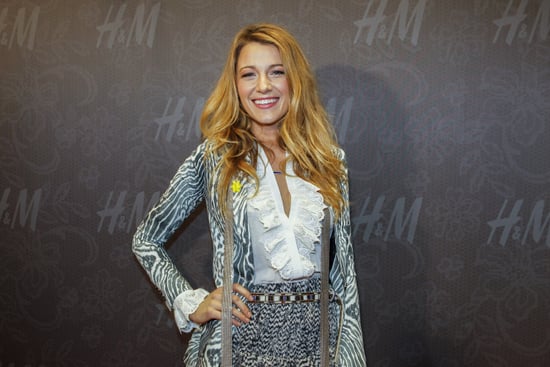 Blake Lively made a fashionable appearance at the H&M New Orleans Flagship Store Opening Party in Louisiana on Friday. Blake is spending time in the South, while her husband, Ryan Reynolds, is on location in New Orleans, filming his latest project, Selfless. Also at the event was Emma Roberts, who's likely in Louisiana shooting American Horror Story. Both actresses attended the event with the local chapter of The Sunshine Kids, a nonprofit organization that provides programs and activities to children with cancer. During the visit, Blake and Emma showed off gorgeous beauty looks while posing for pictures with kids and were all smiles while chatting with a group of young girls.
It's the latest in a string of charitable outings for Blake. Last week, she joined her husband, Ryan Reynolds, at a benefit for Michael J. Fox's Parkinson's disease foundation in NYC. The couple's special night out came after Blake's trip to Washington DC, where the actress spoke to high school students about the film industry. Joining First Lady Michelle Obama, Whoopi Goldberg, and fellow actress Naomie Harris on stage, she answered students' questions about Hollywood and film.
See the rest of the pictures after the jump!