Blake Lively Naked Pictures Called Fake By Rep
Blake Lively's Rep Says Naked Pics Are "100% Fake"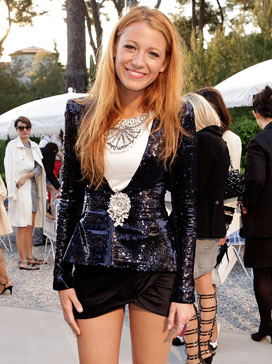 Blake Lively's rep says the naked pictures that leaked onto the Internet tonight are "100% fake." The images show a blond woman taking photos of herself in the mirror and were published on a handful of websites before her team's statement was released. The rep released a statement saying, "The photos of Blake Lively which have just surfaced on various websites. . .are 100 percent fake. Blake has never taken nude photos of herself. Blake will pursue legal action against the publication which initially published these photographs and any other outlets that republish them in any manner." Blake is currently on a romantic vacation in the South of France with Leonardo DiCaprio so hopefully the stress of this is the farthest thing from her mind!