Boyzone Star Stephen Gately Has Died Suddenly In Majorca At The Age of 33
Stephen Gately Dies on Holiday in Majorca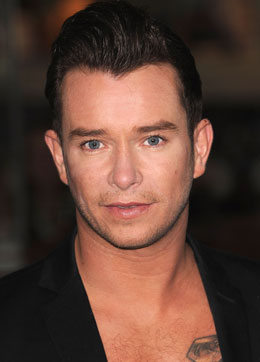 I am very sad to report that Boyzone's Stephen Gately has died at the age of 33.
Stephen was on holiday in Majorca with his partner Andy Cowles when he apparently went out for drinks, returned to the place the pair were staying and fell asleep, tragically he never woke up. The cause of his death is unclear at this stage.
Boyzone manager and The X Factor judge Louis Walsh said:
"We're all absolutely devastated. I'm in complete shock. I was only with him on Monday at an awards ceremony. We don't know much about what's happened yet. I only heard after The X Factor and we will rally around each other this week. He was a great man."
Ronan Keating, Keith Duffy, Shane Lynch and Mikey Graham are reportedly flying out to Majorca today. Our thoughts are with Stephen's family, friends and fans.
UPDATE: Louis will not be appearing on The X Factor tonight.
To read an official statement from the other members of Boyzone, just read more.
"We have shared such wonderful times together over the years and were all looking forward to sharing many more. Stephen was a beautiful person in both body and spirit. He lit up our lives and those of the many friends he had all over the world. Our love and sympathy go out to Andrew and Stephen's family. We love you and will miss you forever."