Brad Pitt and Angelina Jolie Accept Damages From UK Newspaper 2010-07-22 05:43:54
Brad Pitt and Angelina Jolie Accept Damages From UK Newspaper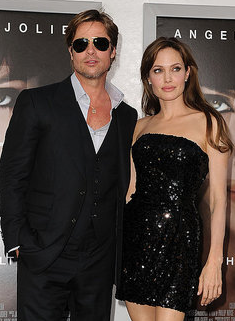 Brad Pitt and Angelina Jolie have accepted an undisclosed sum from the News of the World, after the paper published a story about them planning to separate back in January.
Their lawyer appeared at the High Court, saying the claims were "false and intrusive". The story alleged that Brad and Angelina visited a divorce lawyer in December 2009, but the lawyer named said he'd never met the couple.
The paper is making a public apology and paying damages, which will be donated to the Jolie-Pitt Foundation. Angelina cosied up to her man Brad at the Salt premiere earlier this week.