Brad Pitt Quotes About Angelina Mastectomy
Brad Pitt Opens Up About "Emotional and Beautifully Inspiring" Few Months With Angelina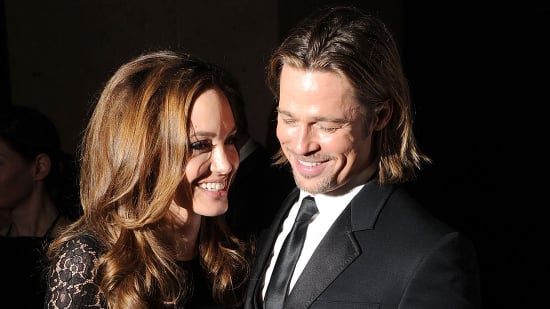 Brad Pitt opened up even more about Angelina Jolie's health and cancer preventative surgeries in an interview he conducted with USA Today after his partner revealed her story yesterday. Brad kept his first statement about Angelina's double mastectomy surgeries short and sweet, but in this lengthier conversation, he delved into how their six kids coped and why it was so important to Angelina to share her experience with women around the world. Brad started:
"I'm quite emotional about it, of course. She could have stayed absolutely private about it and I don't think anyone would have been none the wiser with such good results. But it was really important to her to share the story and that others would understand it doesn't have to be a scary thing. In fact, it can be an empowering thing, and something that makes you stronger and us stronger."
Brad also spoke about Angelina's decision to honor her commitment to speak at the G8 summit, travel to Africa, and speak in New York "just weeks after she'd had truly major surgery" and how the family was able to "make an adventure" out of her recovery.
The saga isn't over, and just this morning the news broke that Angelina will move forward on removing her ovaries as well. As his parting words in his interview, Brad spoke about what this has meant to him, saying it's been "an emotional and beautifully inspiring few months. And I'll tell you, it's such a wonderful relief to come through this and not have a spectre hanging over our heads."