Brad Pitt Quotes About Chris Cornell's Death May 2017
Brad Pitt Is "Devastated and in Shock" About Friend Chris Cornell's Death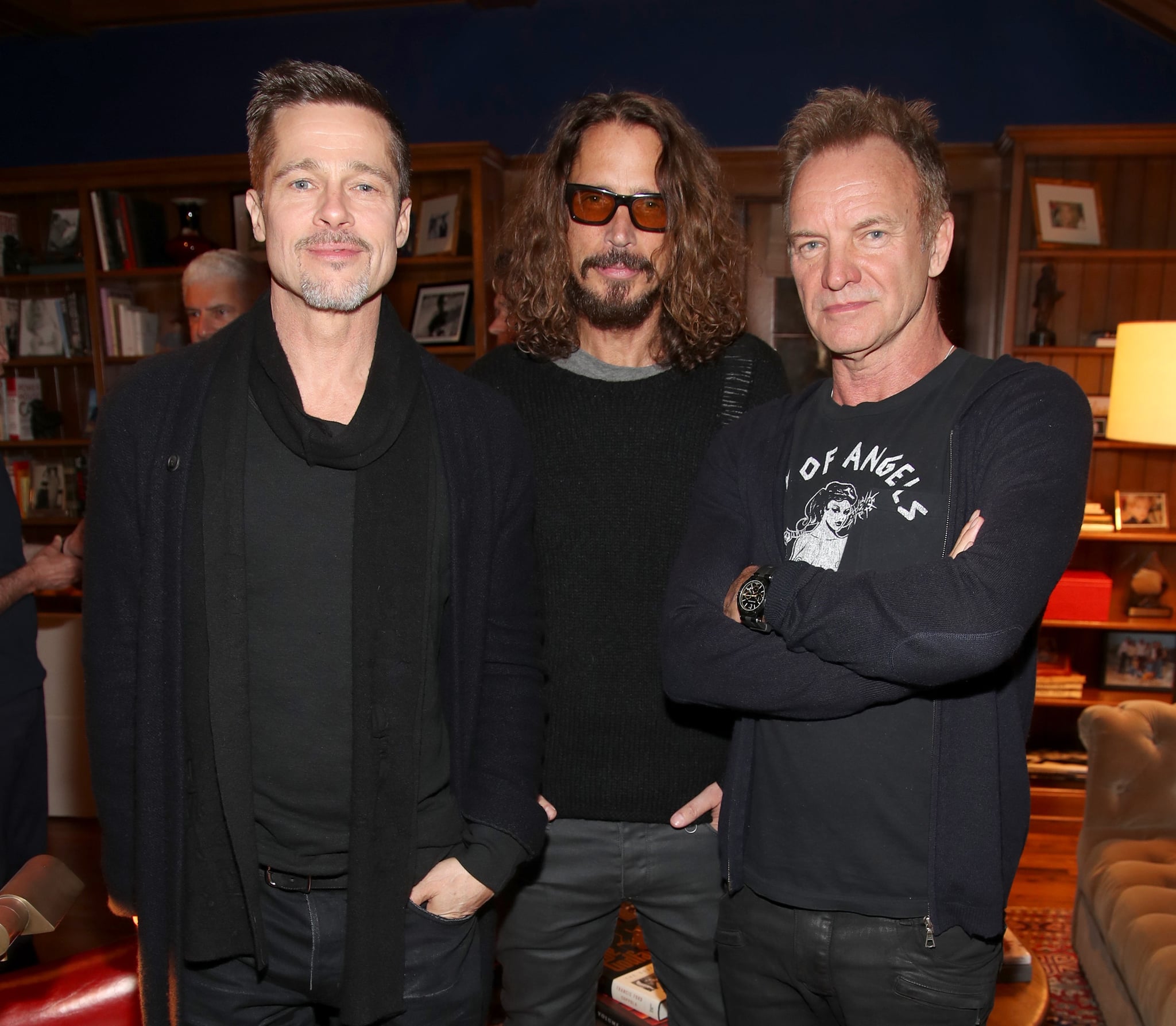 Chris Cornell died by suicide at age 52 on Wednesday, and the Soundgarden frontman left behind a wife, three children, and many close friends and collaborators. One of them, Brad Pitt, is reportedly "devastated and in shock" about the sudden loss. "He is trying to process the loss of two great friends," a source told E! News on Thursday, also referencing the recent death of former Paramount Pictures Chairman and CEO Brad Grey. "This has hit him very hard."
Brad and Chris came together along with fellow musician Sting in January for the ROCK4EB! charity event, which was held at a private estate in Malibu, CA. Brad welcomed his friend to the stage, telling the crowd, "I get to introduce a very, very good friend of mine and someone I've known for quite a while, and I'm a huge fan of, Mr. Chris Cornell." When asked about his favourite musicians in a 2004 interview with Cinema Confidential, Brad said, "I'm a big Chris Cornell addict, anything he does," and he was spotted at one of the rocker's LA concerts in 2009.
It hasn't been the easiest few months for the Allied star, who has been "keeping the ship afloat" and "figuring out the new configuration" of his family since splitting from wife Angelina Jolie last year. In an interview with the Associated Press last week, Brad cryptically said of his situation, "I'm not suicidal or something. There's still much beauty in the world and a lot of love. And a lot of love to be given. It's all right. It's just life."