Bradley Cooper May Star in The Crow Remake
Bradley Cooper to Play the Crow?!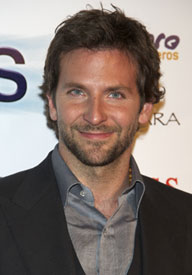 Brace yourselves, because it just might be time for a collective groan: Bradley Cooper is reportedly in negotiations to star in the upcoming remake of The Crow. This is the kind of news that I hope doesn't come to fruition, not just because I can't see Cooper in the role, but because I'm not particularly psyched about the project in the first place. I had a hard time swallowing the news when Mark Wahlberg's name was attached, and somehow Cooper seems like a more obscure choice. After scoring a number one movie with Limitless, this just seems like a step in the wrong direction. What say you — can you see Cooper filling in for Brandon Lee, or are you hoping this is just a rumor like I am?