Will Brianna Meet Jamie on Outlander?
Outlander: Read This If You Want to Know If Brianna Reunites With Claire or Jamie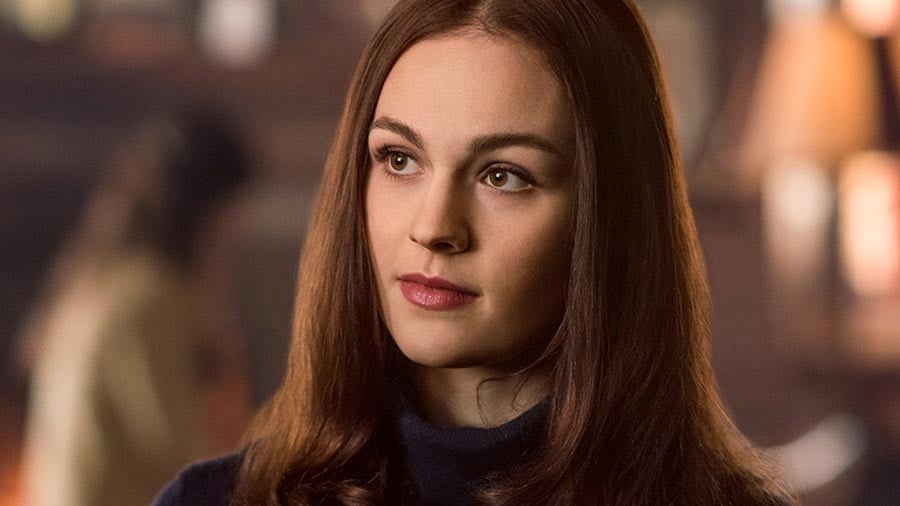 We hope you weren't too distracted by the Claire-Jamie reunion on Outlander not to shed a few tears for Claire and her daughter, Brianna. The two part ways in 1968 after Brianna tells her mother that it's OK to leave — Brianna is an adult now and doesn't need her mother the same way she did as a child, so she wants her mother to be happy and that means being with Jamie.
It still isn't an easy decision. Actress Caitriona Balfe told us that Claire deciding to go back to Jamie "means saying goodbye to her daughter, probably forever. It's not something she takes lightly."
So, does this mean that Claire will never see her daughter again and Jamie will never meet his child? Read on to find out, but be warned of spoilers from the books.
While Brianna (and Roger, by the way) will not be seeing Claire and Jamie in season three of Outlander, season four is another story. The next book, Drums of Autumn, on which season four is based, sees Brianna and Roger travel back in time on a mission to save her parents.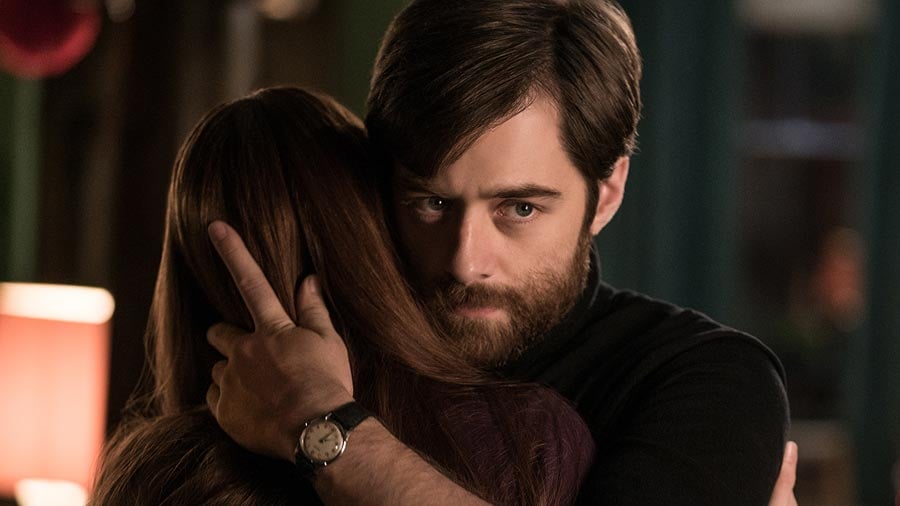 In 1970, Bree and Roger find a death notice that says Jamie and Claire died in a house fire in 1776. Brianna realises that she only has a limited window in which to meet her father, so she travels through the stones to 18th-century Scotland, where she meets her Lallybroch family (and it's a wonderful, hilarious event, so hopefully the show doesn't skip over it). Meanwhile, when Roger figures out what Brianna has done, he follows her back in time and they are reunited in the Colonies.
Brianna's journey to find her parents is a dangerous one — in the book she is raped by Stephen Bonnet, whose role was just cast by Starz. He'll be played by Ed Speleers of Downton Abbey and Wolf Hall, and it'll be interesting to see if the show decides to keep the rape as part of the story. The assault does lead to a question of Brianna's son's paternity (Bonnet or Roger), but it isn't necessarily a plot point the show has to include to move the story forward, so we wouldn't actually be that upset if the show chose to cut it. Bonnet can be a dastardly enough villain to Jamie and Claire without having raped Brianna.
Anyway, eventually Brianna makes her way to Cross Creek, the town near where Claire and Jamie are settling down, and she randomly comes across Jamie in a tavern. It's a beautiful first meeting:
"You can . . . call me Da," he said. His voice was husky; he stopped and cleared his throat. "If—if ye want to, I mean," he added diffidently.
"Da," she said, and felt the smile bloom easily this time, unmarred by tears. "Da. Is that Gaelic?"
He smiled back, the corners of his mouth trembling slightly.
"No. It's only . . . simple." And suddenly it was all simple.
He held out his arms to her. She stepped into them and found that she had been wrong; he was as big as she'd imagined — and his arms were as strong about her as she had ever dared to hope.
So, get the hankies ready for that scene, followed by the one where Brianna is reunited with Claire after two years. While her parents are obviously overjoyed to see her, there is still the pesky problem that she time-travelled to a much harder time, so they're a little dismayed for her. But there's really no changing anything now — the Frasers are together as a family, in 1769.
And we haven't even gotten into what Jamie thinks of Roger when Brianna's love interest appears, so hold on to your hats with that one. Suffice to say, season four of Outlander is going to be a wild ride.