The Brit Awards 2008 Are Almost Upon Us
The Brits Are Coming...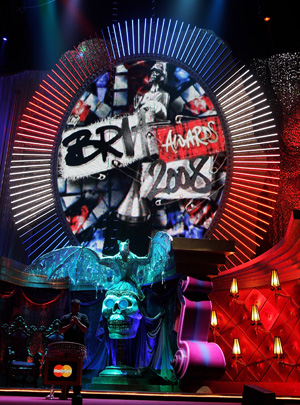 Yes indeed, both Fab UK and I are ready and waiting to bring you all the latest pictures and looks from the Brit Awards 2008.
As you can see, the rehearsals have begun (well the dress rehearsals anyway, lets hope they've had the chance to do more than one run-through) and the rather gothic-looking stage is set. I hope it makes Ozzy and Sharon feel at home!
Stay tuned for more...