Are Britney Spears and Justin Timberlake Releasing a Song?
A Britney Spears and Justin Timberlake Duet Might Be on the Way, and Now We Can't Breathe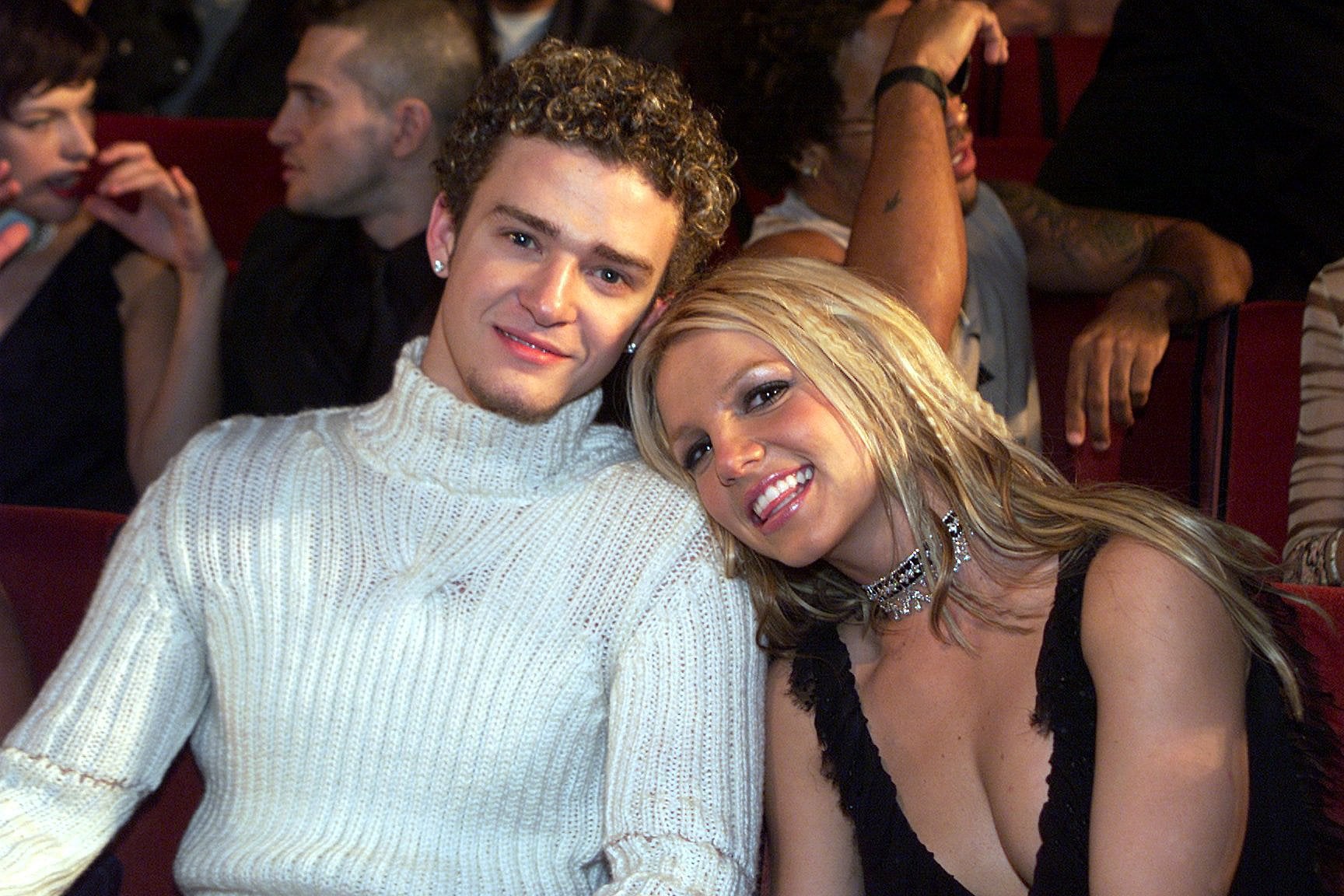 Grab all the denim and newsboy caps you own, because Justin Timberlake and Britney Spears are reportedly working on a new song together. The late '90s power couple, who dated from 1999 to 2002, didn't part ways on the best of terms due to rumours that the pop princess had cheated on the *NSYNC alum with her choreographer, but it appears time heals all wounds (and Ramen-inspired hair). While both of the singers have written songs about each other in the past, they've yet to collaborate on a duet, but music producer Timbaland recently sent the rumour mill into overdrive after dropping some hints about a song they could be working on together while talking to the hosts behind the Pop University podcast.
Hosts Maddie Lazer and Hannah Rowston stopped by a taping of ABC's latest singing competition show, Boy Band, on which Timbaland serves as an "architect", and went up to the judge's table to ask him about "Justney." At first the music producer — who's worked with Timberlake on a number of tracks over the years — assumed they were saying "Justin," and asking about the "Can't Stop the Feeling" singer's upcoming fifth studio album. "It's coming! New music, 2018," he told them, before they shouted out again, "No, no. Justney, Justney! Justin and Britney and you."
According to Pop University, Timbaland then realised what Lazer and Rowston were really asking about, and his eyes widened. The hit-making music producer reportedly told them, "Yes, it's coming. It's coming." Did he simply misunderstand what they were getting at, or is a Spears and Timberlake collaboration truly in the works?
This isn't the first time news about a potential duet between the two has popped up, but Timbaland's seeming confirmation is definitely telling. In late March, Timbaland got fans all riled up after liking a handful of throwback photos of the former couple after recording in the studio with Timberlake and Pharrell, which many took to be a sign that Spears had laid down a track with her ex (Timberlake's mum, Lynn Harless, also began following Spears on Instagram around the same time).
As much as we think it might just be a big coincidence, at least we know that Timberlake and Spears are both down to make music together at some point. Spears revealed that she'd love to work with Timberlake during an interview in 2016 ("He's very good"), and a few months later, Timberlake told E! News that he'd "absolutely, absolutely" be down to collaborate with her. Make it happen, universe.