Brittany Murphy's Husband Simon Monjack Says She Was Sick with Laryngitis at the Time of Her Death 2009-12-22 03:12:42
Brittany's Husband Says She was Unwell at Time of Death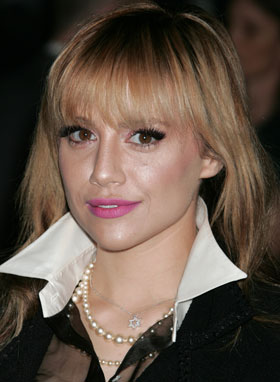 Brittany Murphy's husband spoke to US TV programme Access Hollywood yesterday, saying that his wife had been suffering from a minor case of laryngitis at the time of her death.
Investigators notes also reportedly state that Brittany "had been complaining of shortness of breath and severe abdominal pain" for 7 to 10 days prior to her death, but family had not worried as she previously had suffered from severe menstrual pain. Simon said she was tired from work at the time of her death and that his world has been "destroyed".
Simon also spoke about the reactions that Brittany's colleagues and friends had left, saying: "I loved what Ashton wrote on Twitter. It was comforting to me. I couldn't have said it better."
To read on, including what her estranged half-brother said about her death, just read more.
Brittany's half brother — who had been estranged from Brittany since 2001 — has also spoken out against the pressures of Hollywood, saying:
"People come into the town with their dreams and get chewed up alive and those who make it get chewed up alive anyway. And that's what happened to Brittany. She's a casualty of that town. I'm not saying it's their fault, but I do think they should have taken care of her better. I think she should have been cared for. Look, if she died at 32, something is not right. What happened? I don't get it. At 32 years old something happened. I don't know what. I'm sure there was no foul play. It's just that something is wrong. … It's heartbreaking. I was crazy about that kid."
An autopsy has been completed, but cause of death is delayed as the coroner awaits toxicology reports which will take a few weeks. At this early stage, there are no signs of foul play in this tragic story. Remember Brittany's most memorable acting roles with my girl Buzz in her slideshow here.