Busy Mum Billie and Laurence Leave LA
Billie Piper and her actor husband Laurence Fox made their way through LAX yesterday, following Billie's appearance at Showtime's TCA tour. Billie's been talking about how she's soon to start on a new diet and exercise routine following Winston's birth, and also discussed how tiring she's found motherhood: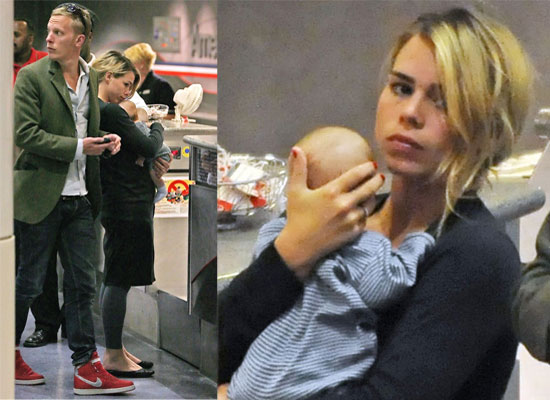 "I had absolutely no idea how tiring being a mum was - or how hard mums have to work. [Winston]'s a restless sleeper. He gives us hope, then he changes his routine. That feeling of unconditional love... I used to think it was so cheesy when people said that before, but it's something I finally understand. The smiling... it's amazing. And having a new best friend for life."
Despite the exhaustion of bringing up a new baby that Billie spoke about, from these pictures they look like quite the adorable and happy family.