Cameron Diaz Ends an Interview After the Reporter Disses Drew Barrymore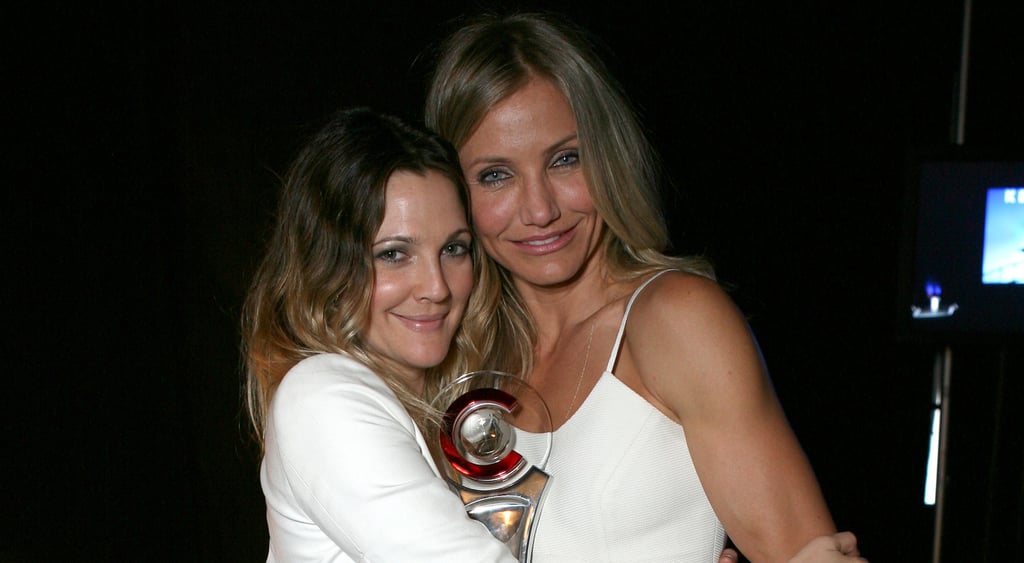 Cameron Diaz and Drew Barrymore have been BFF for years; besides starring together in the Charlie's Angels movie franchise, the two have talked each other up endlessly in interviews and Cameron was even the maid of honor in Drew's 2012 wedding to Will Kopelman. It comes as no surprise, then, that Cameron would have such a strong reaction to a radio host's comment about Drew and her history of drug abuse. During KIIS 106.5's Kyle and Jackie O Show on Monday, Cameron talked up her new movie Sex Tape but abruptly ended the conversation after being asked about Drew's past scandals as well as Cameron's budding relationship with Benji Madden.
The Australian hosts mused that Giselle Eisenberg, the little girl who plays Cameron's daughter in the movie, reminded them of a young Drew in 1982's E.T., to which Cameron replied, "Aw, yeah! She does, now that you mention it. And she's as bright and lively as Drew is, as well. She's a sweet little girl." And that's when things went awry. "Let's hope she misses out on the Drew Barrymore drug years, because those were a great thing to watch, but not so good to be in, I'd imagine," host Kyle Sandilands said, to which Cameron boldly responded, "I'm sure, Kyle, you've never been through a drug phase, have you? Or alcoholism or anything like that? Pretty clean; always did it right? Congratulations." Not long after that, the actress ended the call, simply saying, "We're having to go now. Sorry, they're wrapping us up." Listen to the full interview below, and let us know: do you support Cameron's decision to end the interview?
Source: Getty / Ryan Miller