Cameron Diaz Instagram Message For Benji Madden July 2016
Cameron Diaz on Benji Madden: "He Makes Me Proud Every Day"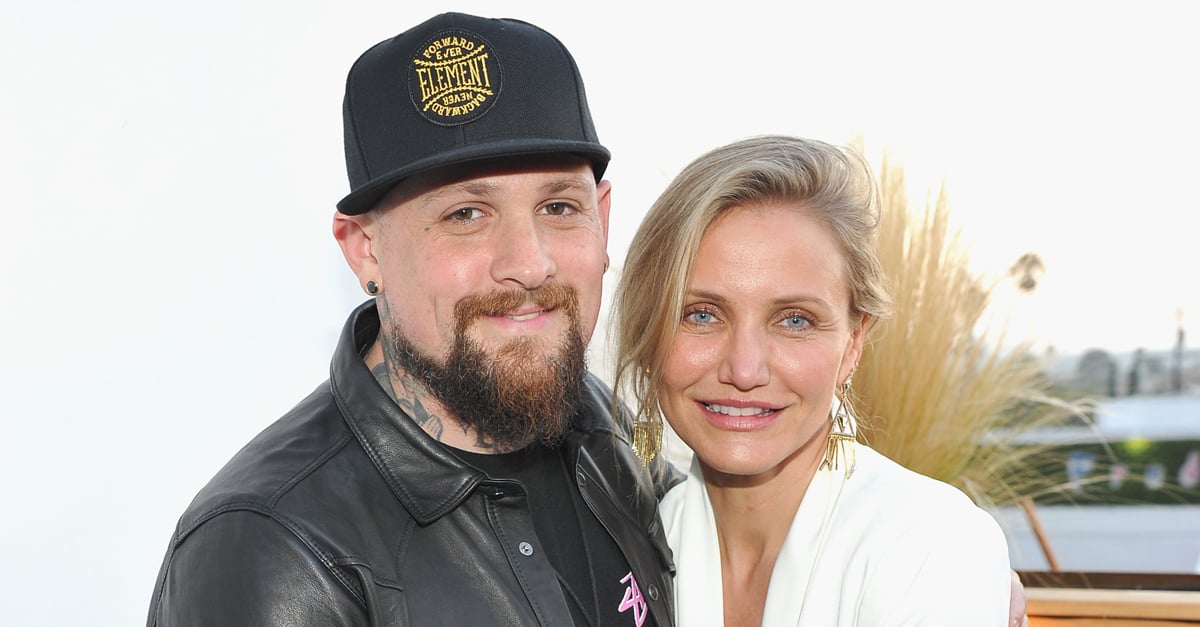 Friday marked the debut of Good Charlotte's first album in six years, and to celebrate its release, Cameron Diaz took to Instagram to congratulate her husband on his comeback. Along with a clip of the band's "Life Can't Get Much Better" video, Cameron penned the following message:
"One of my favorite things about being married, is how much pride I take in my husband @benjaminmadden... He makes me proud everyday.. One day it might be how generous and giving, another how gentle and thoughtful. Or when he is fiercely protective of the people he loves and cares about... And everyday single day I am so incredibly proud of his integrity as a human being.. But TODAY what I'm most proud of is his talent... his gift.... Today his band @goodcharlotteband released their first album in 6 years #YouthAuthority .. What makes me even more proud is that he has released it on his own independent label MDDN... And it is so damn GOOOOOOOOD... Its so full of love and hope and truth... about forging and holding onto love... I wish that everyone could write music to express their pain.. their fears... their hopes and dreams. Baby you amaze me... CONGRATS!!@goodcharloteband @mddnco #youthauthority #proud."
Cameron and Benji tied the knot in January 2015, and since then, the actress can't stop gushing over her love for the rocker. Back in April, she talked to Andy Cohen and admitted that nothing quite measures up to her marriage with Benji, saying, "You know, nothing matters now that I have my husband. Like, I don't even remember any of that. All of that is like, that's the thing, that's how I know he's my husband . . . No one compares." Take a look at the sweetest things Benji and Cameron have said about each other throughout their time together.