Cannes News: Angelina Jolie And Brad Pitt Are Expecting Twins
Angelina Confirms She's Having Twins!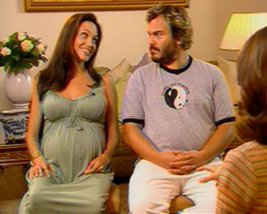 Angelina Jolie confirmed the rumours that she is pregnant with twins in an interview to promote her new movie Kung Fu Panda at Cannes yesterday! Her co-star Jack Black mentioned it and apparently Angelina confirmed the massive family-boosting news. Brad and Angelina already have quite the brood, so I bet they're incredibly happy to be expecting two more chldren. Congratulations to the happy couple – you just know the twins are going to be gorgeous, right?!