Is Carrie Fisher in Star Wars Episode VIII?
What Carrie Fisher's Death Means For Star Wars: Episode VIII and IX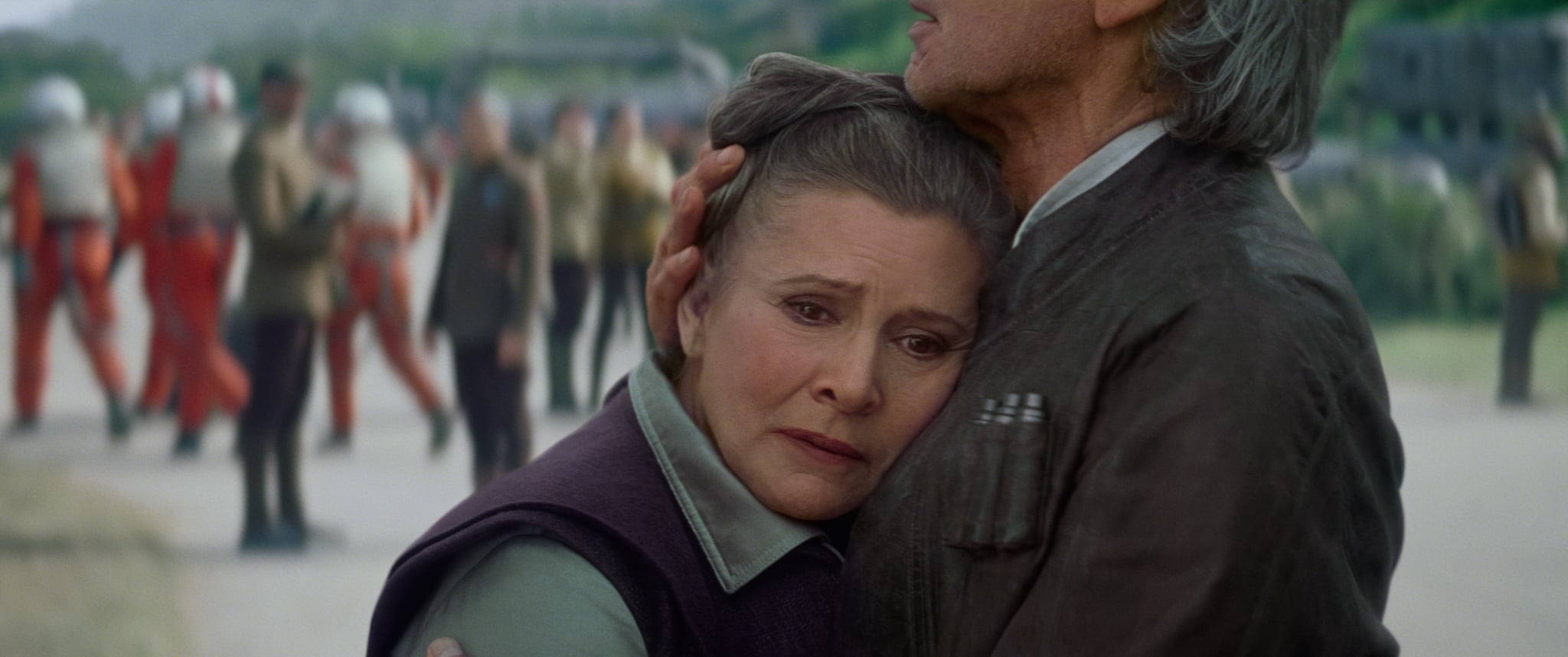 The unexpected death of Carrie Fisher has left many of us devastated — from her iconic role as Princess Leia to her various other movie roles, she was a true star. The news has also left us with questions, mainly what will happen with Leia in the upcoming Star Wars films?
Yes, Rogue One proved the digital effects team can recreate the young princess, but Leia is older in the new episodes. Carrie Fisher reprised the role for 2015's Star Wars: The Force Awakens, and she is returning for Episode VIII as well. Filming concluded on Episode VIII in July of 2016, so unless reshoots are needed, Fisher already shot all her scenes. Unfortunately, filming on Episode IX isn't beginning until 2017, and both Fisher and Mark Hamill were expected to return. This means that Leia's storyline probably won't be wrapped up tidily in Episode VIII, and the writers will either need to figure out how to explain Leia's absence, or recast her. Since it's highly unlikely they'll recast her, the writers probably come up with a story about why she's no longer around.
Back in January, Episode IX director Colin Trevorrow hinted that Leia and Luke would have large roles in the film, saying that he wanted "to find new places that we can take those characters." Unless he was lying, this means that neither Luke or Leia will die in Episode VIII, making whatever they do for Episode IX a dramatic readjustment. Let's just hope they don't continue as planned, only with a CGI figure in place of Carrie Fisher.
We'll have to wait and see, but one thing is certain: the Star Wars universe won't be the same without Fisher's Leia.