Celebrities That Aren't on Social Media
10 Stars You Won't Find on Social Media
Even with the plethora of celebrities (including the ones that have said "it's complicated") sharing their personal lives on Instagram, Facebook, and Twitter you'd be surprised at how many other stars are foregoing social media completely, either due to confusion, lack of interest, or just plain fear. Just this week, a trio of A-listers — George Clooney, Julia Roberts, and Kate Hudson — all spoke out against social networking. George communicated the dangers of drunk-tweeting while Julia likened to it a sugar high, and Kate admitted to being "scared" of the whole concept. Read on to see 10 stars that are so not about social media.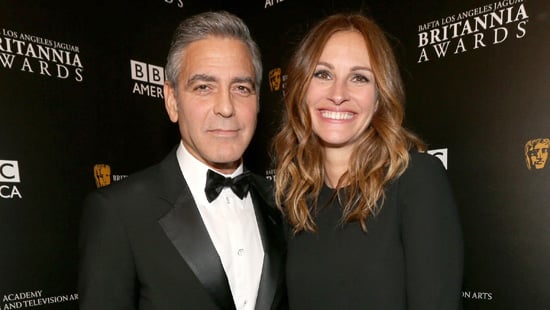 George Clooney
In a recent sit-down with Esquire, George Clooney spilled all of his feelings about social media, primarily Twitter. The actor said, "Why on God's green earth would you be on Twitter? Because first of all, the worst thing you can do is make yourself more available, right? Because you're going to be available to everybody. But also Twitter." He also mused on the dangers of drunk-tweeting: "So one drunken night, you come home, and you've had two too many drinks, and you're watching TV, and somebody pisses you off, and you go 'Ehhhhh' and fight back. And you go to sleep, and you wake up in the morning, and your career is over. Or you're an asshole. Or all the things you might think in the quiet of your drunken evening are suddenly blasted around the entire world before you wake up."
Julia Roberts
Even if George Clooney was to get a Twitter account, one person he won't be sharing 140 characters with is Julia Roberts. His Ocean's Eleven costar recently opened up about her aversion to social media to Marie Claire, saying, "It's kind of like cotton candy: It looks so appealing, and you just can't resist getting in there, and then you just end up with sticky fingers, and it lasted an instant."
Kate Hudson
On the subject of getting in on the social media craze, Kate Hudson told Harper's Bazaar: "I'm scared!"
Kristen Stewart
Kristen Stewart had harsh words for Twitter and its users in a 2010 interview with Flaunt magazine. The Twilight star said, "Twitter f**ks me over every day of my life. Because people go, 'I'm sitting next to Kristen Stewart right now,' and then [the paparazzi] show up." She went on: "I see people on their phones, and I just want to take these cookies and throw them. It's like 'Get off your f**king phone, and get a life!' I get so mad. It's like you're trampling on someone's life without any regard. And it's rampant. Everyone can do it now. Buy a camera, and you're paparazzi; get a Twitter account ,and you're an informant. It's so annoying."
For more celebrities that you shouldn't bother searching for on Facebook or Twitter, just keep reading.
Dakota Fanning
In 2012, the starlet told Wonderland magazine: "I really don't need to let people know where I am and what I'm doing. I feel like a lot of people want their privacy, but yet they tell people where they are", adding, "I don't have a Facebook or Twitter, and I won't ever."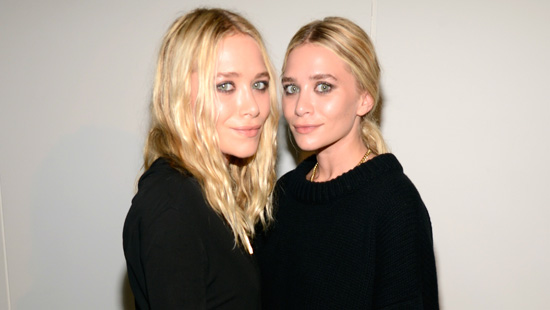 Mary-Kate and

Ashley Olsen
Though the Elizabeth and James and The Row designers do sometimes pop up in pictures on their brands' Instagram feeds, Mary-Kate and Ashley Olsen won't be signing up for their own social media accounts anytime soon. "That gives me so much anxiety," Ashley told Style.com in 2011. Mary-Kate seconded her sister, saying, "We've spent our whole lives trying to not let people have that accessibility, so it would go against everything we've done in our lives to not be in the public."
Blake Lively
In 2011, Blake Lively explained her lack of a social media presence to Glamour, saying, "People ask me why I don't tweet. Honestly, I'm so sick of myself." Things got a little hairy for Blake two years later when news broke that someone set up a fake Twitter account pretending to be the former Gossip Girl star — it even appeared to be verified. Blake responded to the hubbub, saying, "It is strange. I think it's a little odd. I have fake Twitters and Instagrams, [but] none of them are me."
Chris Hemsworth
When it comes to sharing his private life, Chris Hemsworth isn't on board. He told reporters in 2012 that "there's a danger of being overexposed with that stuff," adding, "The mystery of who you are is what keeps people interested in wanting to see you on the screen." The Thor star also said that he'd rather be hanging out with his family than "updating to people I don't know about what I had for lunch."
Scarlett Johansson
Chris Hemsworth's fellow Avenger Scarlett Johansson is also lost on the whole idea of social media. In a 2011 interview, the actress revealed, "I don't have a Facebook or a Twitter account," and said, "I don't know how I feel about this idea of, 'Now, I'm eating dinner, and I want everyone to know that I'm having dinner at this time,' or 'I just mailed a letter and dropped off my kids.' I can't think of anything I'd rather do less than have to continuously share details of my everyday life."