Celebrities With Umbrellas at Cannes Film Festival 2013
Is There Room Under That Umbrella For Us, Leo?
The cast of The Great Gatsby kicked off the glamorous Cannes Film Festival at their premiere in France tonight — and they didn't let a little rain stop them! They stayed dry from the drizzle, which really just added to the drama of the event, with oversize umbrellas. And while many stars held onto their own, others got a little help from handlers decked out in black-tie.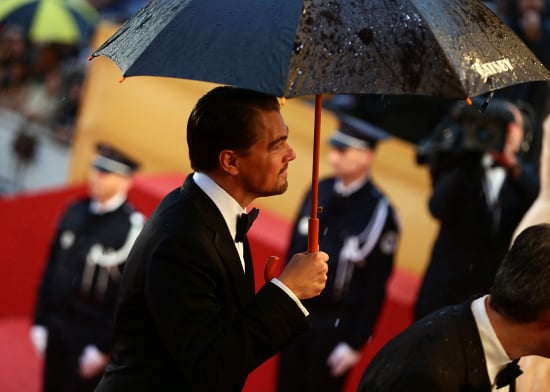 Leonardo DiCaprio looked extra dapper with his umbrella in hand — read more to see the rest of the stars trying to stay dry!
Carey Mulligan checked on the ominous sky
Nicole Kidman kept dry in her dress
Isla Fisher had an umbrella escort
Leonardo DiCaprio didn't let the rain ruin his shot
Carey Mulligan used two hands
Lana Del Rey had a little help
Elizabeth Debicki and Leonardo DiCaprio used their umbrellas as props
The jury got shielded