Celebrity Reactions to Jay-Z Twitter Q&A
Celebrities Get Cheeky With Jay-Z's Twitter Q&A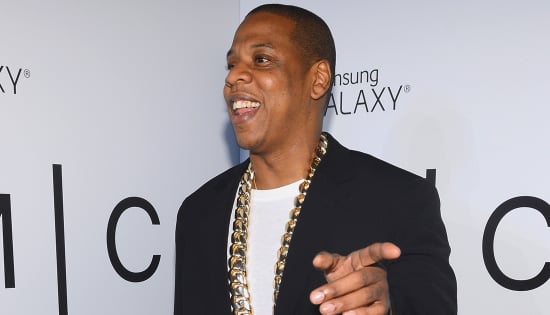 Jay-Z isn't usually very active on Twitter, but on Monday, he engaged with fans throughout the day and some A-list celebrities joined the conversation. During the spontaneous Q&A, Jay-Z addressed everything from the buzzed-about Miley Cyrus lyric on his new album to his favorite Britney Spears song, and both stars shared their reactions on Twitter. See what other stars and comedians had to say during the Q&A:
When fans asked Jay-Z about the reference to Miley Cyrus's twerking on his new album, she added her two cents and Hova retweeted her reaction.
Call it what you want. But I don't see Mr. Carter shoutin any of you bitches out. #twerkmileytwerk ✌

— Miley Ray Cyrus (@MileyCyrus) July 8, 2013
Britney Spears chimed in after one fan asked Jay-Z which of her songs was his favorite.
You learn something every day! Never knew @S_C_ was a fan of Toxic! That's Big Pimpin ;)

— Britney Spears (@britneyspears) July 9, 2013
Aziz Ansari joked about Jay-Z messing up their schedule.
.@S_C_ Are we really pushing our Illuminati lunch meeting for you to do this Twitter Q and A?

— Aziz Ansari (@azizansari) July 8, 2013
Read on for more celebrity tweets from Jay-Z's Q&A.


Jennifer Lopez retweeted Jay-Z's insights on the music industry.
RT @TinaciousAoun What is the biggest lesson you've learned from the music industry? #MCHG @S_C_ [run when people say "Worldwide smash"]

— Mr. Carter (@S_C_) July 8, 2013
Comedian Rob Delaney took the opportunity to ask Jay-Z a question.
.@S_C_ Do you rap primarily about caviar & high-end Italian fashion now because it's super relatable to between 3-7 people on earth?

— Rob Delaney (@robdelaney) July 8, 2013
During the Q&A, Judd Apatow asked to be Jay-Z's only follower, and afterward, he discovered a deep connection with the rapper while listening to the new album.
I am listening to the great new Jay Z album and we have a lot in common. More than I expected. Kindred spirits. He gets me. @S_C_

— Judd Apatow (@JuddApatow) July 9, 2013