Celebrity Red Carpet Pictures From The Brit Awards 2011 All the Dresses Including Cheryl Cole, Adele, Avril Lavigne, Rihanna
Women Show Their Colours and Dark Sides at Brit Awards 2011!
The red carpet at the Brits tonight was full of eyecatching gowns on female stars from music and TV. Those that dared to brighten up a little included Tess Daly who accompanied her hubby Vernon Kay on the red carpet and wore a pink gown. Eliza Doolittle wore some bright wedges and a splash of colour on her minidress, Rihanna went all out in her bright ensemble, while Lisa Snowdon showed off her amazing figure in a short neon yellow dress.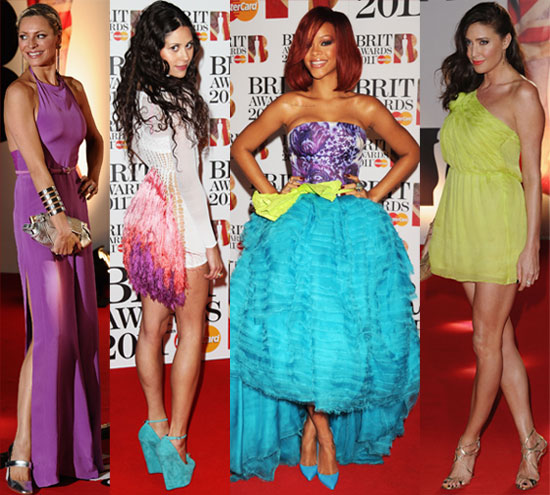 Adele looked gorgeous in a black dress ahead of performing at the ceremony, while Cheryl Cole shimmered in her floor length black gown — is Cheryl's dress your favourite with a thigh-high slit in the fabric? Avril Lavigne also wore an LBD and gave a nod to another red carpet trend with some neon stripes in her hair — do you love or hate her look?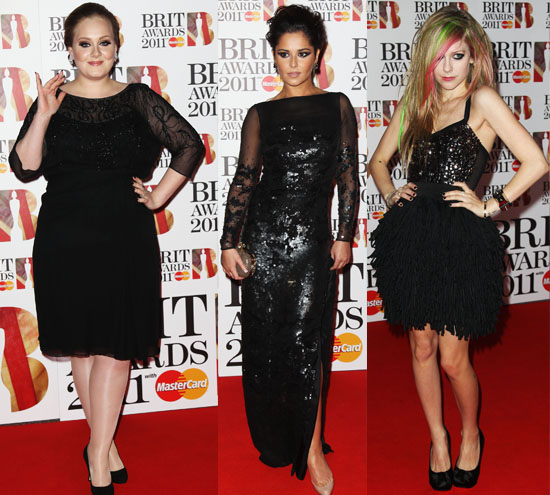 To see lots more photos, just read more.